How to Use SellerCenter to Spy on Top Shopify Stores?
---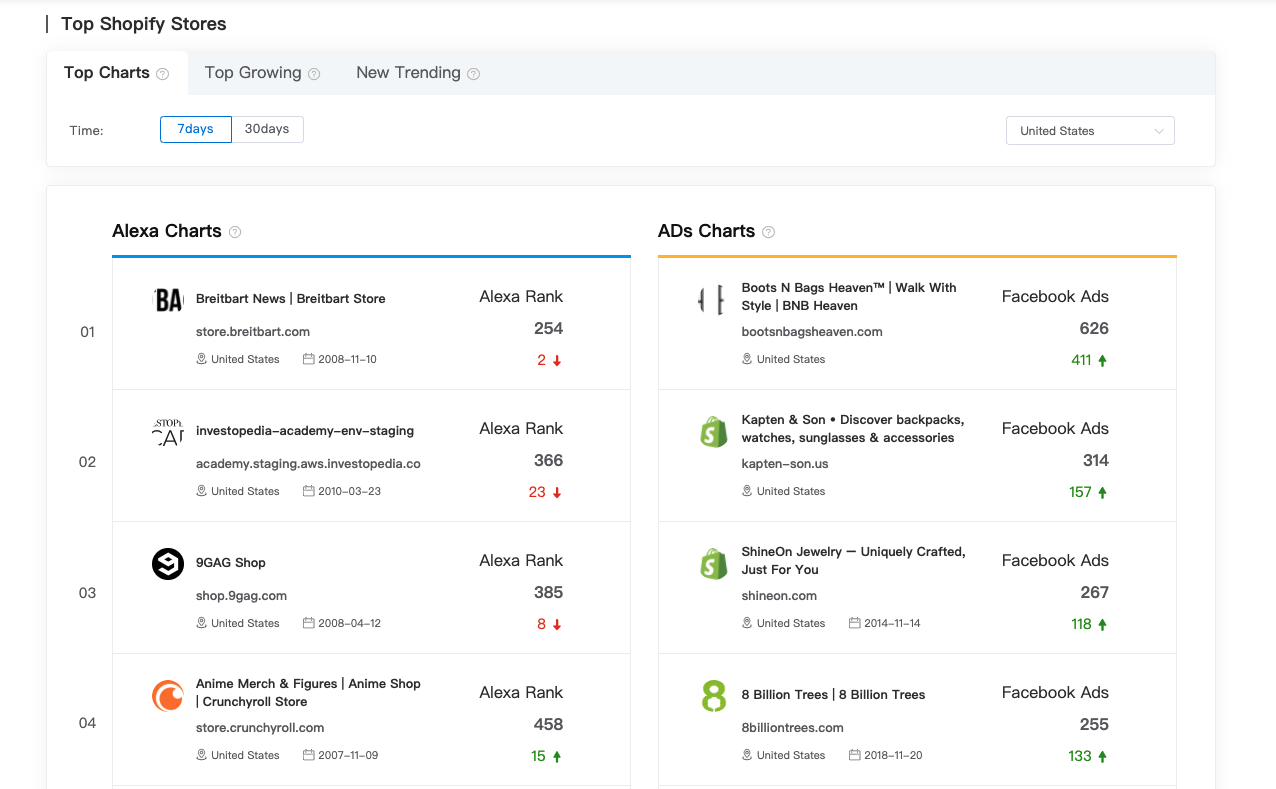 Tracking Shopify Competitors' Marketing Strategies
One effective way to reveal the business tactics of your competitors is to spy on their Facebook ads. And SellerCenter is a wonderful Shopify spy tool that allows you auto hunt winning Facebook ad campaigns that your Shopify competitors or other top Shopify stores placed. By spying on & learn from those proven winners, you can do better yours.
Competitors' Facebook Ads
Explore New Opportunities Through Top Shopify Charts
SellerCenter provides a collection of the top 300 Shopify stores worldwide as well as metrics analysis of each one, such as Alexa rank, country, created time and Facebook ads. These top Shopify stores are divided into three groups: top Shopify charts, top growing Stores, and new trending stores. They can also be ranked by Alexa rank and the increase in the number of Facebook ads (within one year). Get inspired by these top Shopify stores and make smarter decisions for your business.
Top Shopify Charts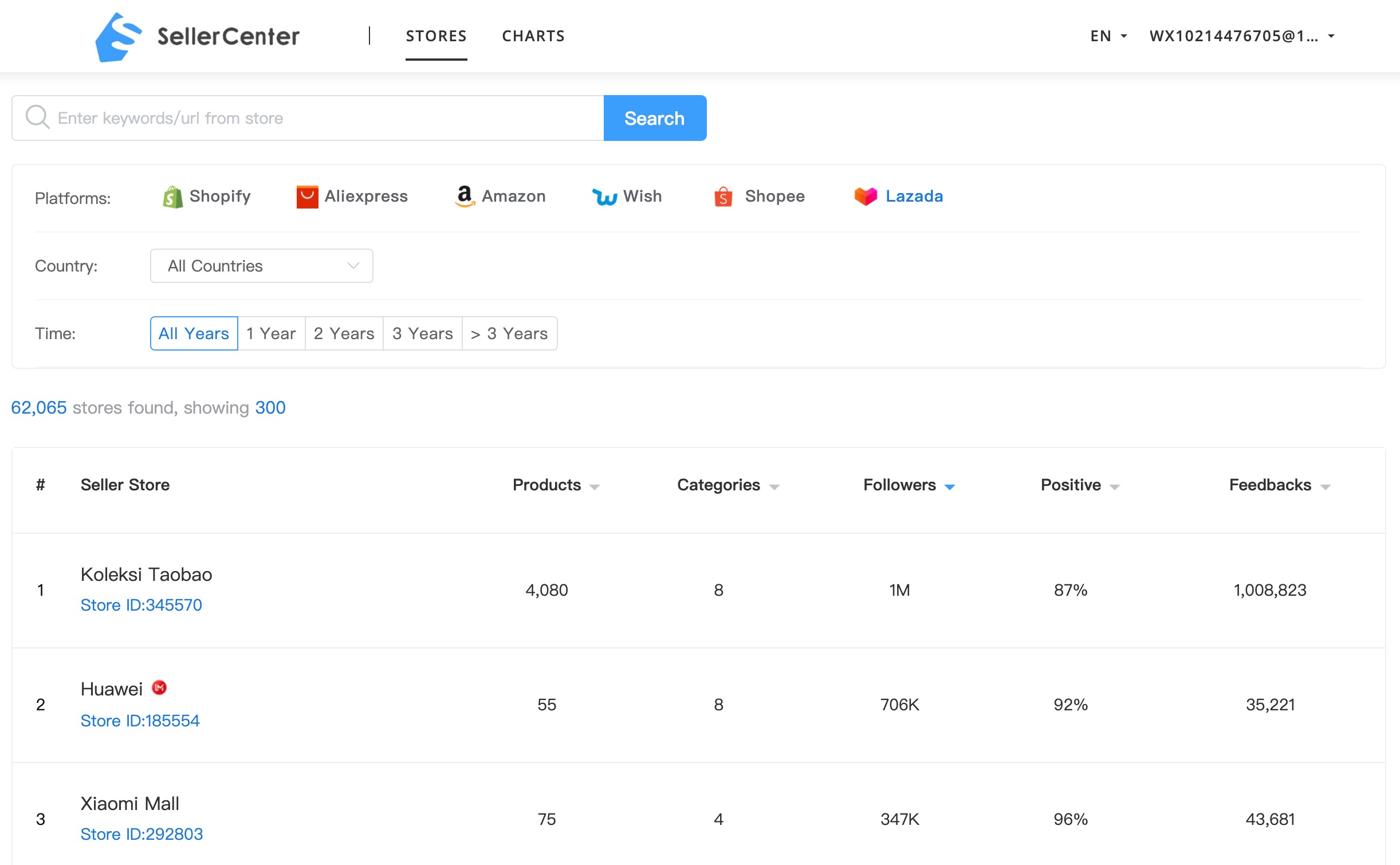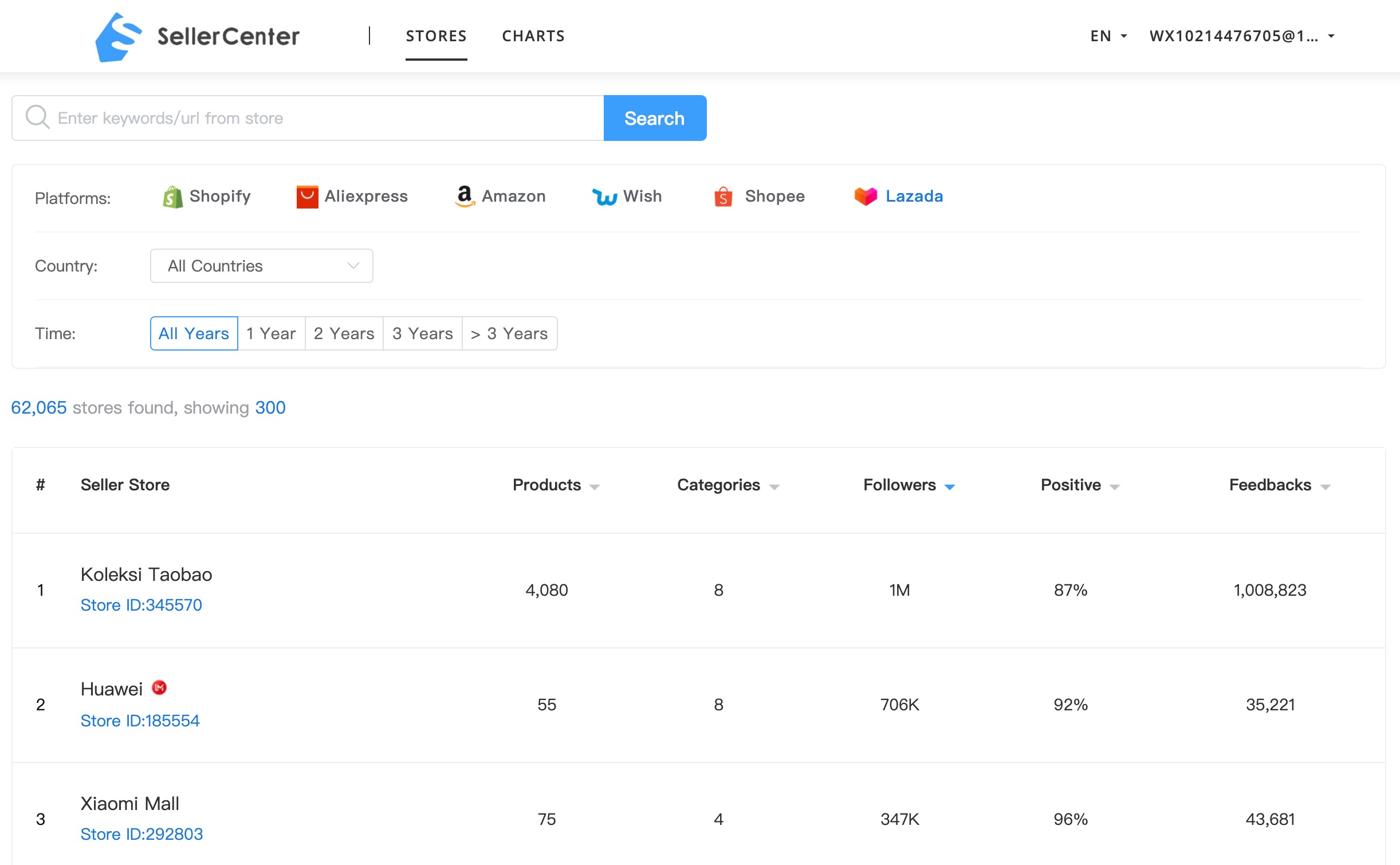 Discover New Trends & High Potential Products on Shopify
Do you know the reason why those popular Shopify stores keep on top? Products are the key. Users on SellerCenter are able to access the best-selling products of each Shopify store easier. By Spying on and analyzing the growth secrets of these top selling products on Shopify, and you might discover the market trends, seize the chance, find potential winning items, and lead the trends accordingly.
Seize Shopify Trends
Find Top Shopify Competitors in Niche Industry
On SellerCenter, you will have the ability to find the most popular Shopify stores and your competitors in a certain niche industry. Also, more info regarding each top Shopify store is available for every visitor, such as the number of products, categories, Alexa rank, country, and build date. Spying on the best Shopify stores, and find how they boost their Shopify revenue.
Niche Shopify Report
300% More Sales on Shopify
eCommerce Stores Spy Tool - SellerCenter
---
Covering Shopify, AliExpress, Amazon, Wish, Lazada, and Shopee stores. Spy and analyze your competitors. Make smarter decisions for your eCommerce business.
Spying On Your Competitors' Ranking
in Shopify, AliExpress, Amazon, Wish, Shopee, and Lazada

√ All-in-one solution for 6 mainstream eCommerce platforms
√ More than 4,000,000 stores are being monitored in SellerCenter
√ Track top stores and get multiple analysis perspectives
√ Get top stores charts & follow new trends
√ Spy on competitors' Shopify stores and research their marketing strategy
Get Started For Free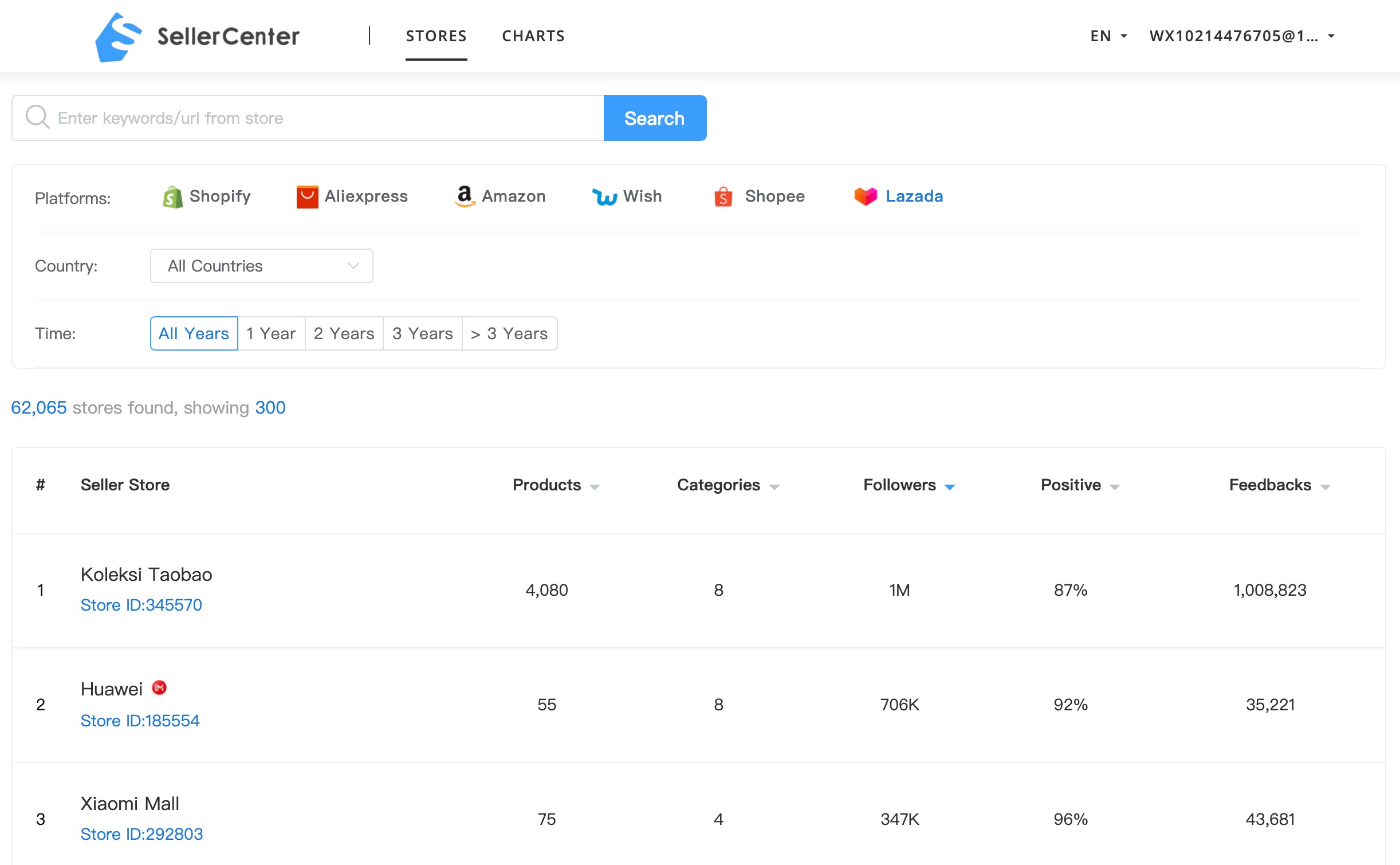 Invite your friends and use it together for free
---
FREE
$0/Month
All platforms supported
Only 300 data available for display
Store Charts supported
Data export function
PRO
$55/Month
All platforms supported
2,500 data available for display
Store Charts supported
Data export function
ELITE
$95/Month
All platforms supported
5,000 data available for display
Store Charts supported
Unlimited data export to CSV
VIP Enterprice
$199~499/Month
Unlock more e-commerce services
Unlimited access to all data
Advertising and product research
More customised industry solutions
Insight into top stores & Discover business opportunities
---
Get insight into best stores for Shopify & AliExpress & Amazon & Wish & Shopee & Lazada



Wonderful Shopify spy tool, I love its FB ads tracking feature."



It's definitely useful for ecommerce businessmen, I can track my Shopify and Amazon competitors and follow every change they make.



SellerCenter is a professional spy tool for ecommerce stores, spy on top stores and tries to keep mine top