REPLICATE SUCCESS FROM AMAZON TOP SELLERS
---
Importance to Analyze Amazon Top Sellers & Your Competitors
Whether you're just opening up on Amazon or looking to expand what you already offer, analyzing your competition plays an essential part. Do Amazon top sellers dominate your niche market? Do your competitors rank higher? What can you do better? By investigating the performance of the best Amazon stores, you will get the right answers.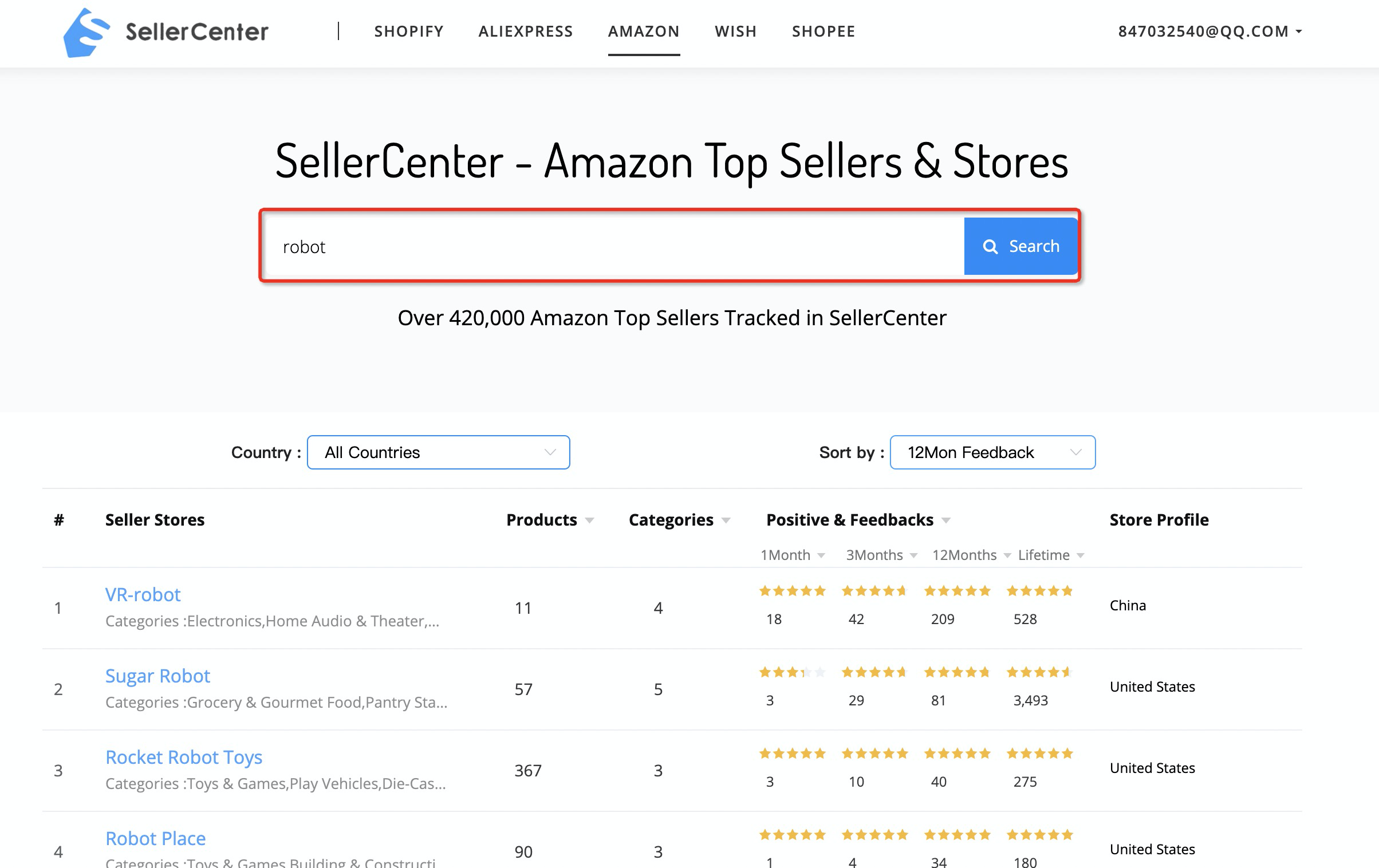 Which Metrics are Crucial When Research Amazon Top Sellers?
Comprehensive analytic metrics such as founded country of this store, niche markets it lies in, the number of products and categories, the number of reviews, and the proportion of positive feedback in different time periods, which can all be found on SellerCenter.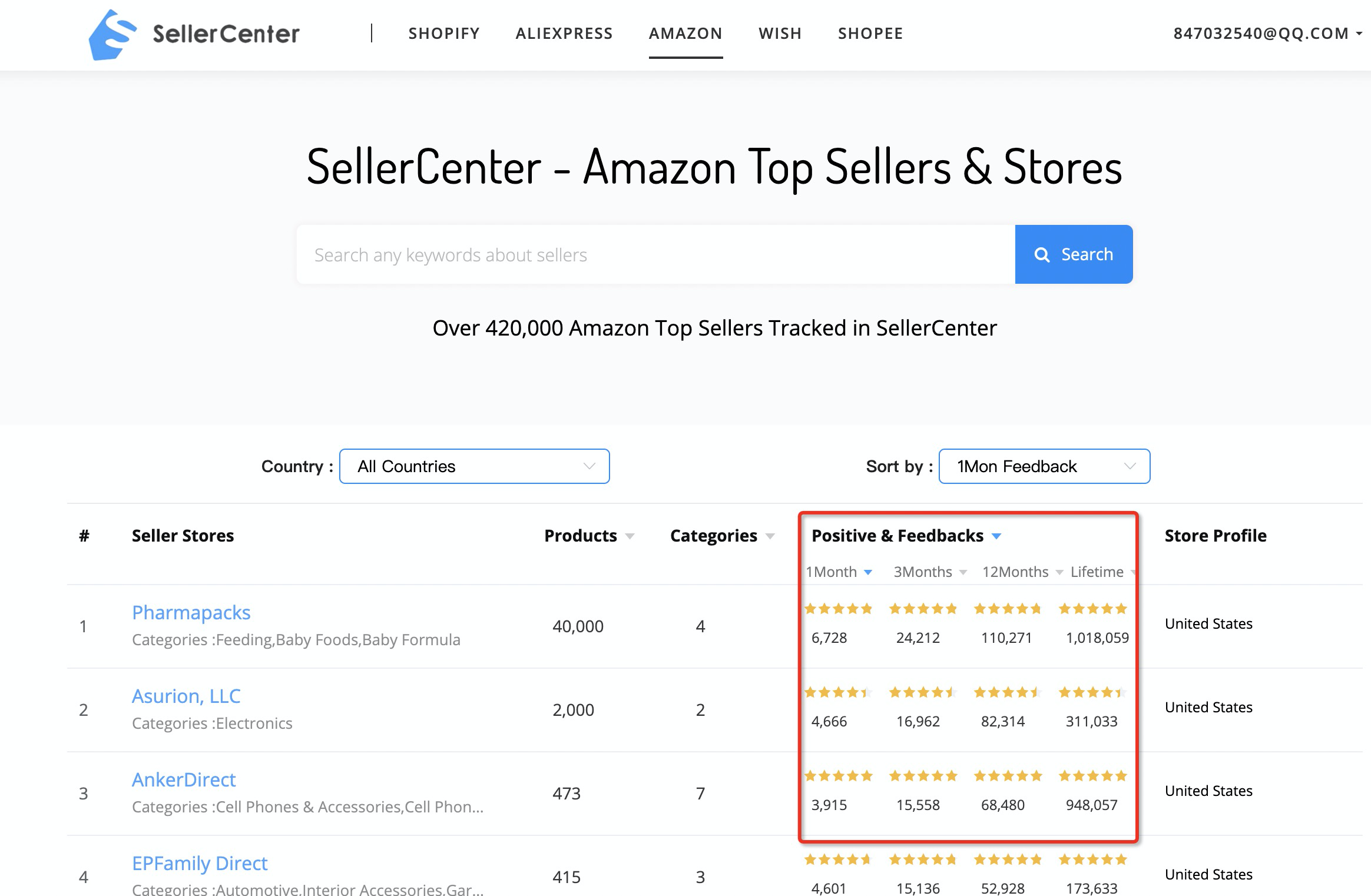 What Strategies You Can Learn When Tackling the Competition on Amazon?
You can directly "walk into" the stores of Amazon top sellers on SellerCenter, which offers a wealth of information. It's better to focus on their listing quality, the number of reviews of each product, products' sales rank, promotion, and pricing strategies, then apply their strategies to optimize your listings and boost your sales.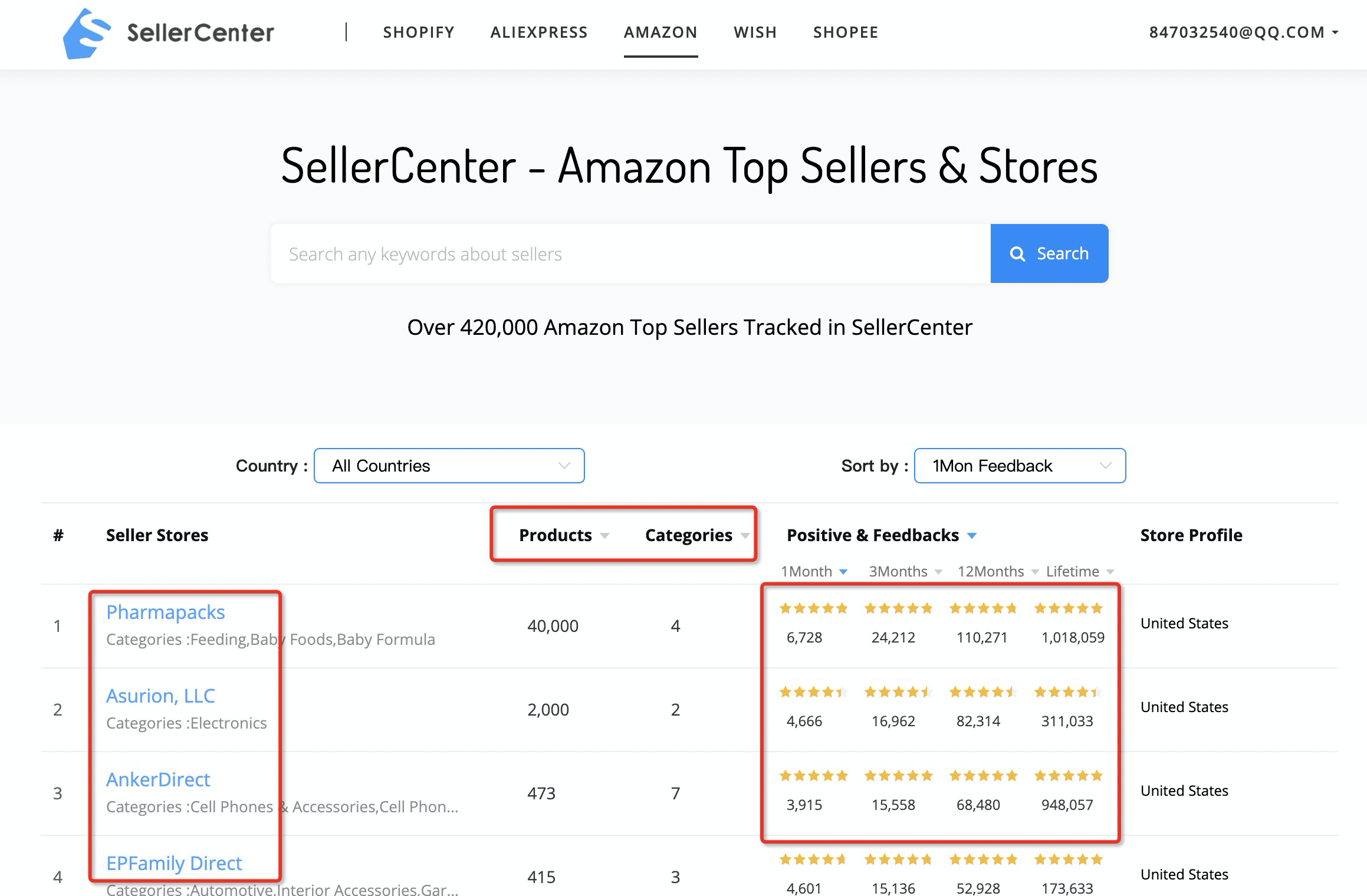 How to Locate Best Amazon Stores?
You can search for keywords of stores or set advanced criteria to locate the best Amazon stores in your niche industry on SellerCenter, and then you will get a collection of these top stores, you can sort the results based on your preferences.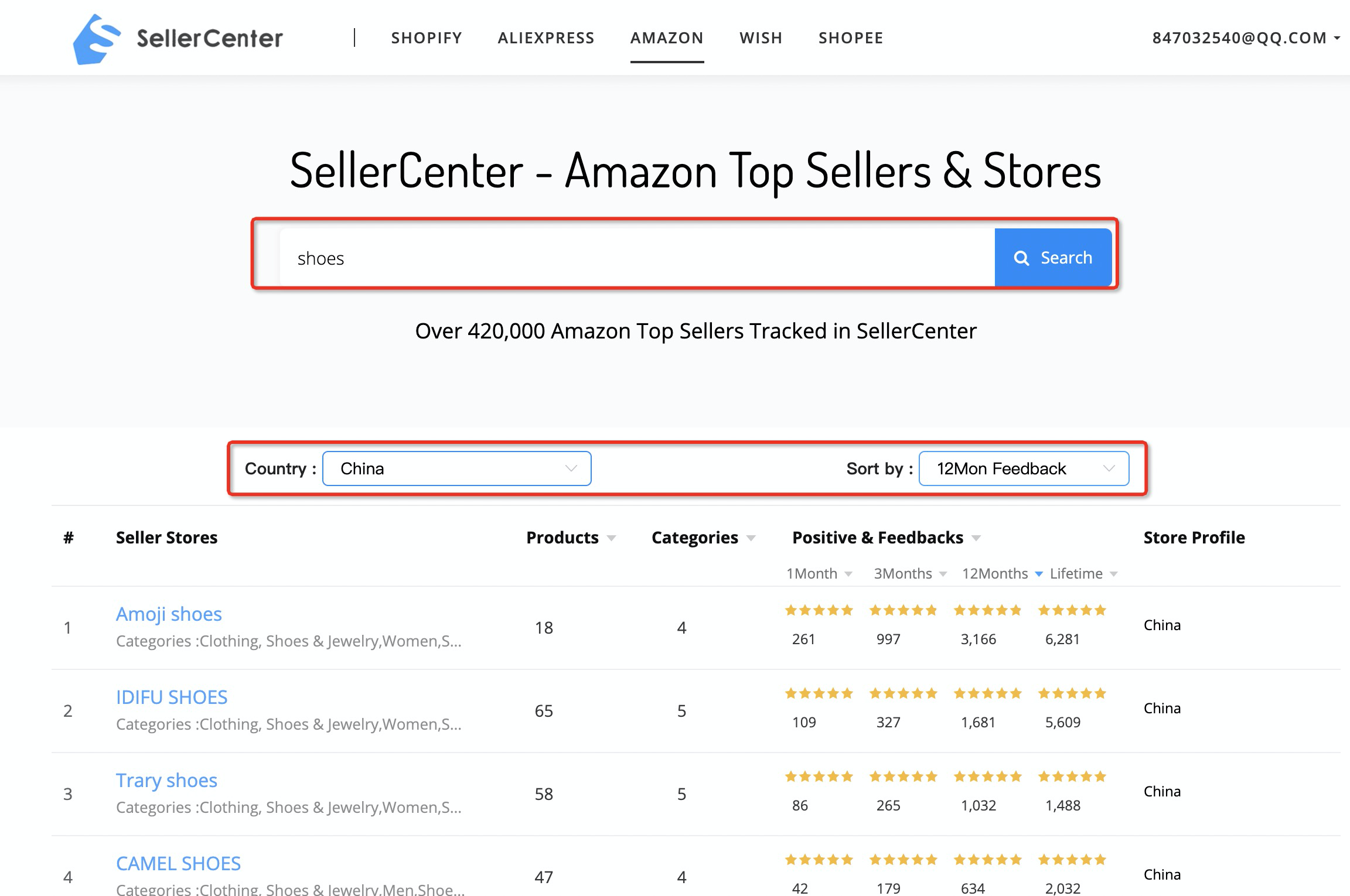 Uncover Secrets of Amazon Top Sellers
---
Study the best Amazon stores and work on competitors analysis for Amazon business