DIG INTO MARKETING SECRETS BEHIND TOP SHOPIFY STORES
---
How to Find Top Shopify Stores?
To start a successful Shopify business, one of the quickest ways is to find existing top stores and learn from them. SellerCenter has prepared a complete list of top Shopify stores and multiple indicators analysis to help you take fewer detours, save more time, and get closer to success.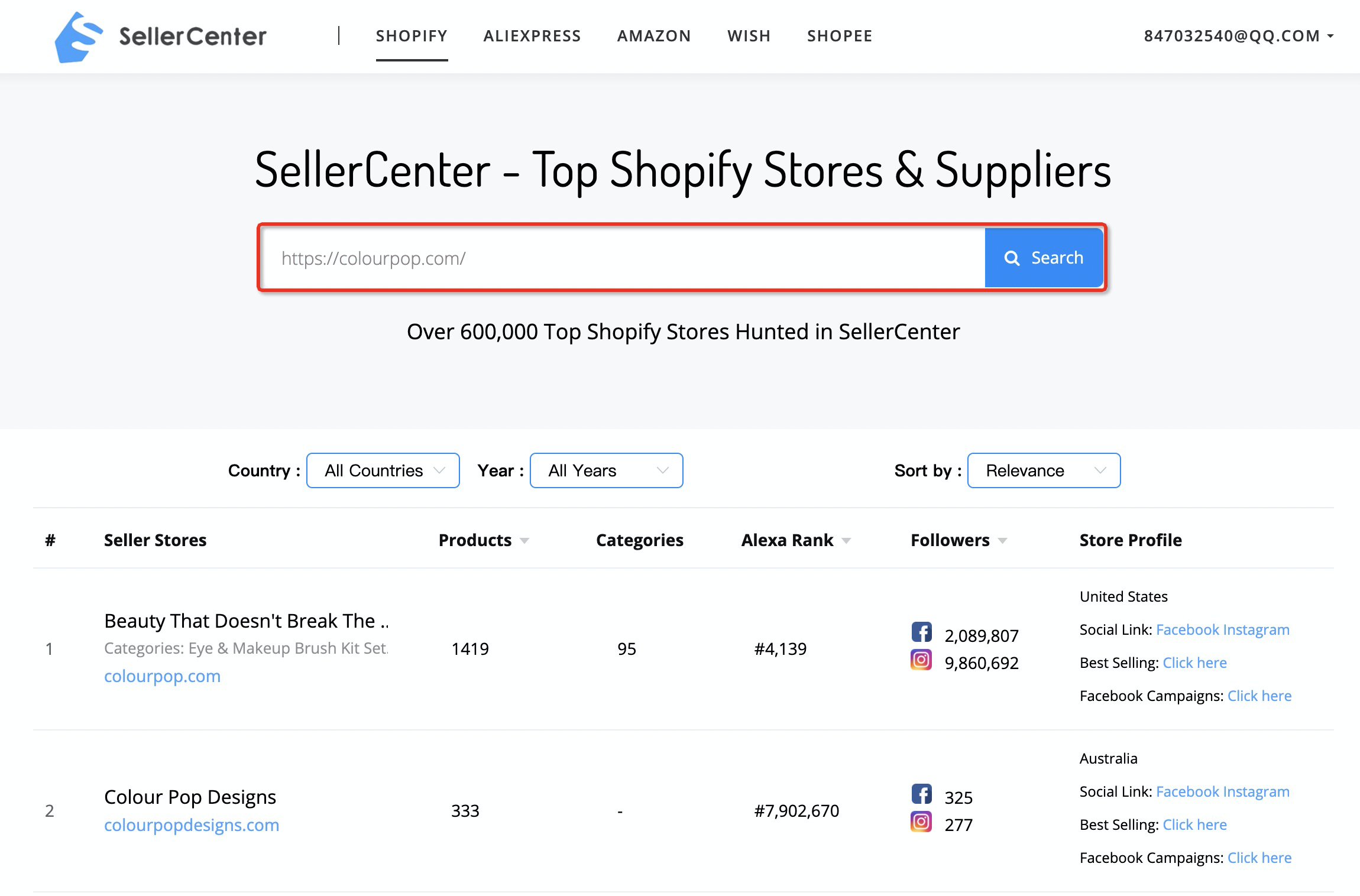 What Metrics of Top Shopify Stores Are Worthy of Our Attention?
When analyzing these top Shopify stores on SellerCenter, we care more about the stores' niche market, the number of products and categories, ranks, best-selling products, Facebook page, and Facebook campaigns. You can input specific keywords to find top stores/competitors in your niche industry, and then sort the results any way you want.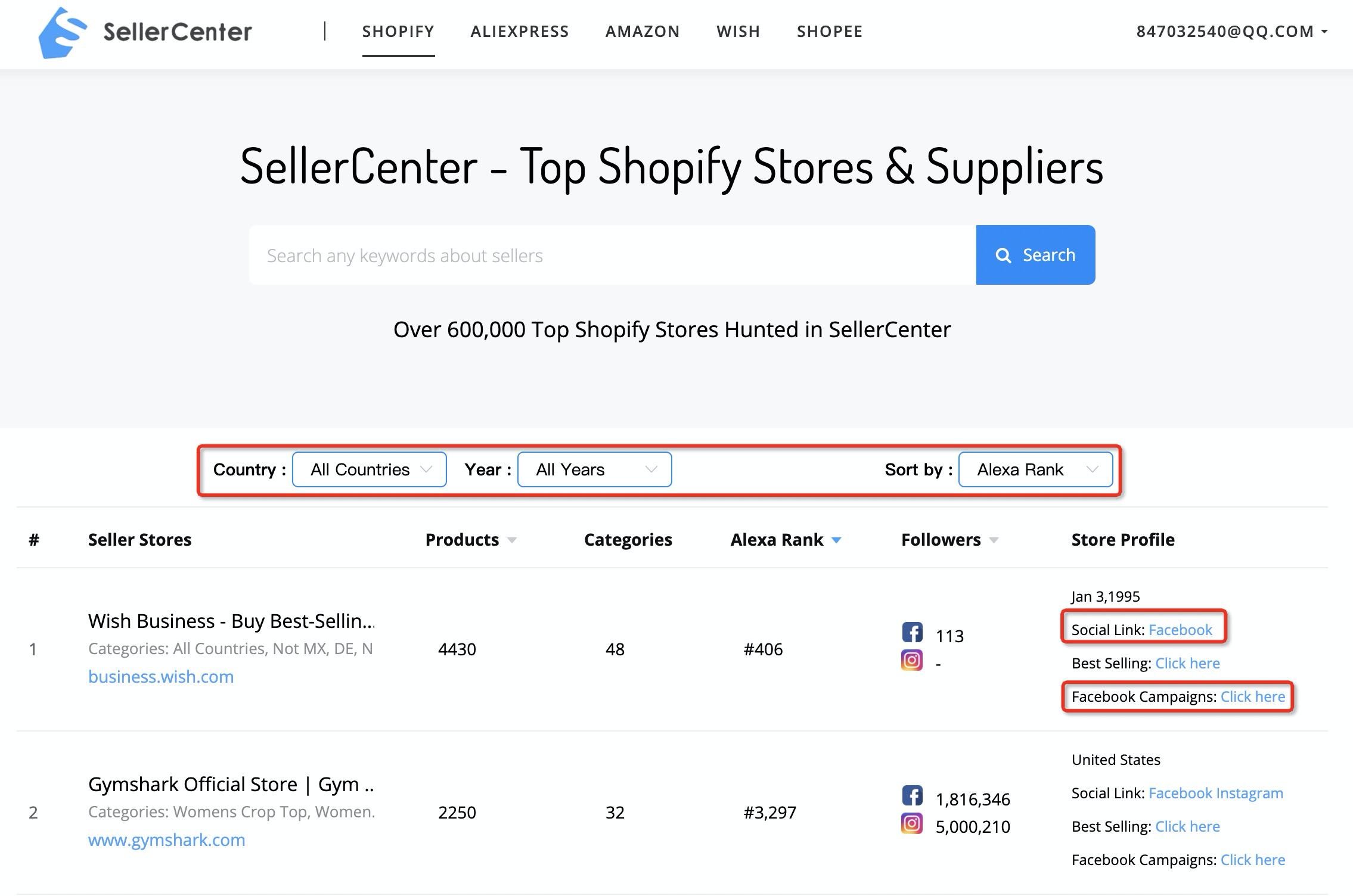 Conduct Product Research through Top Shopify Stores
After find and track these best Shopify stores, we not only need to adjust our store's marketing activities according to their selling strategies but also need to combine Facebook campaigns and best-selling items of their stores to find potential winning products. SellerCenter will give you more ideas and inspirations for Shopify product research.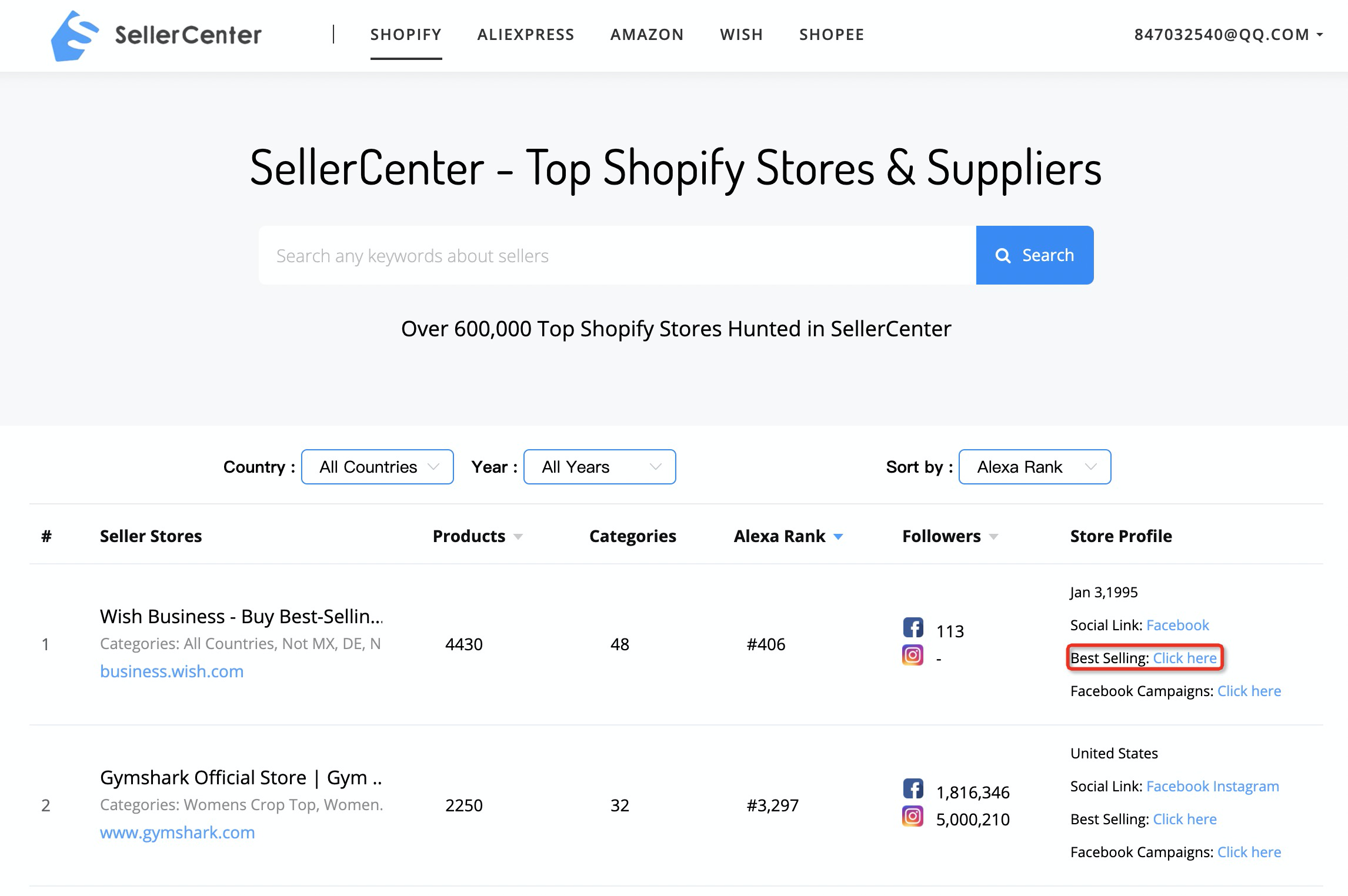 Get Professional Guidance from Shopify Experts
Shopify experts on our website will provide you theoretical and practical guidance from multiple perspectives (such as product sourcing, marketing strategies, ads network) through blogs, videos, usage guidelines, and so on, expecting to help more Shopify owners thrive amid intense competition.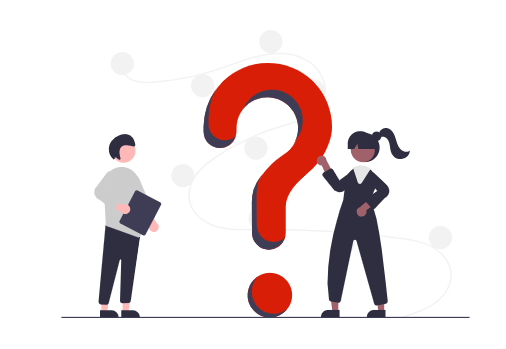 Explore More Top Shopify Stores
---
Investigate the best Shopify stores and competitors from multiple perspectives