Shopee Seller Center Intelligence Tool
Make it easy to track Best Shopee Sellers from multi-markets, including Indonesia, Thailand, Malaysia, Taiwan, Philippines, Vietnam, Singapore, Brazil.
Start for free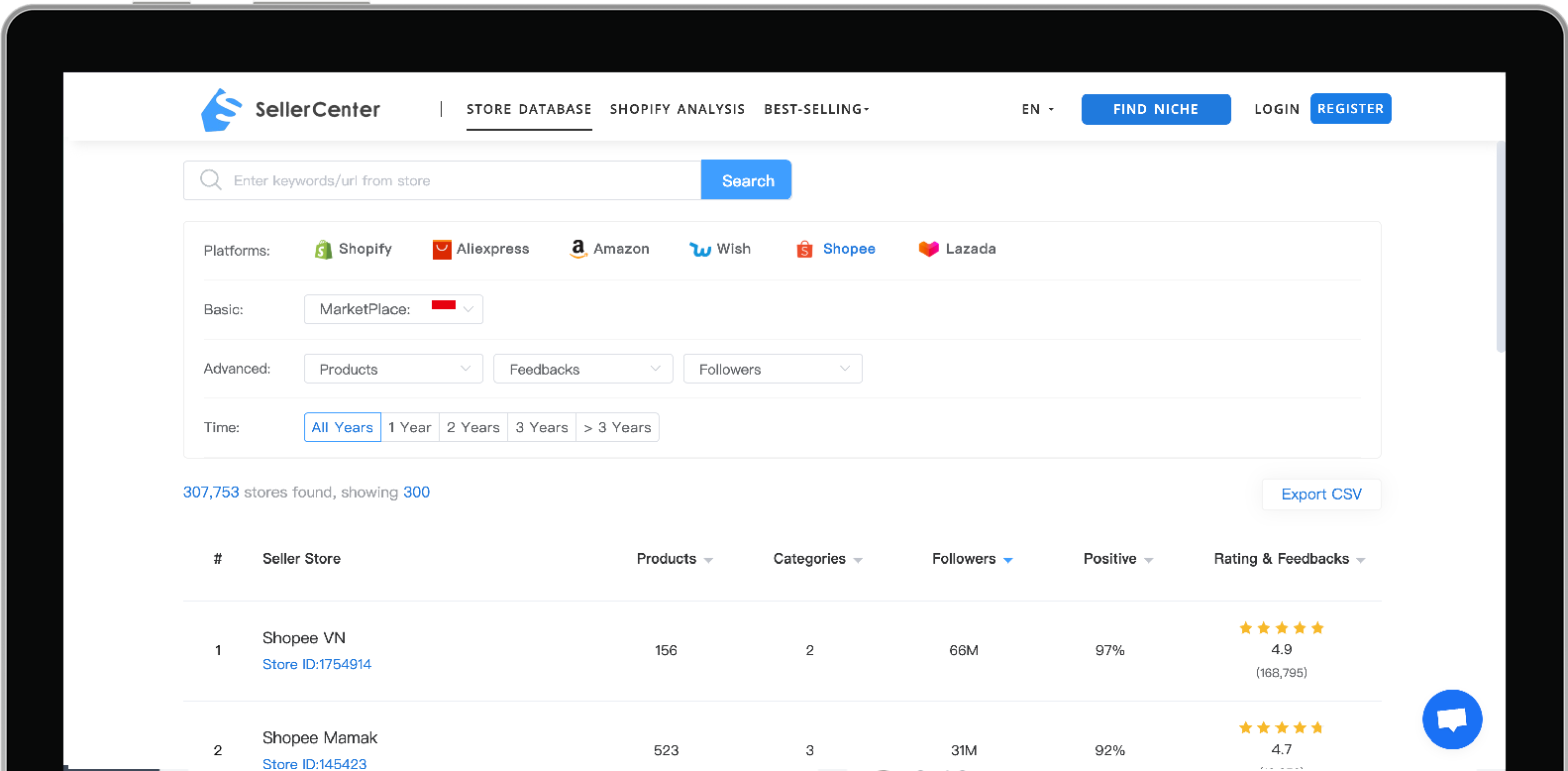 All Data from Real Shopee Sellers.
How To Use SellerCenter for Shopee Sellers?
Do You Need to Analyze Best Shopee Sellers?
The answer is an absolute Yes. As a top e-commerce platform across SEA, LATAM, and Taiwan, Shopee is a promising market with fierce competition. For all Shopee sellers, it's better to learn from Shopee's best sellers in different countries/regions and remain vigilant with their next move.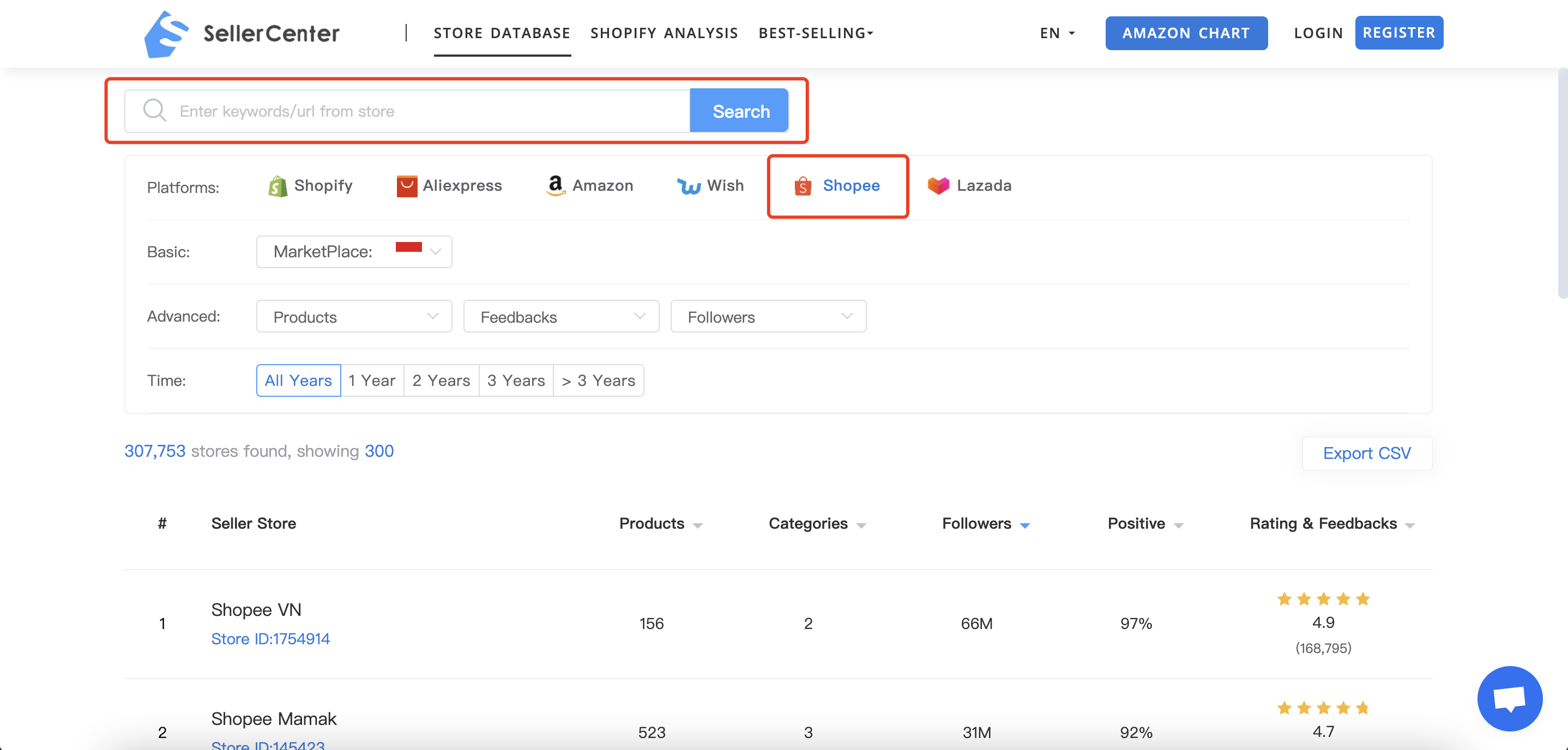 How to Find Best Shopee Sellers Efficiently?
It can be very time-consuming to find the best Shopee sellers manually. Luckily, you can use advanced filter criteria to figure out the right competitors by Shopee Seller Center Tool.

Besides, input a keyword or URL in the Search box, you will be able to compare your stores with best Shopee sellers in terms of the following:
🌟 Products quantity
🌟 Address
🌟 Common or niche industry it lies in
🌟 Seller rating
🌟 Chat response rate
🌟 Rating and reviews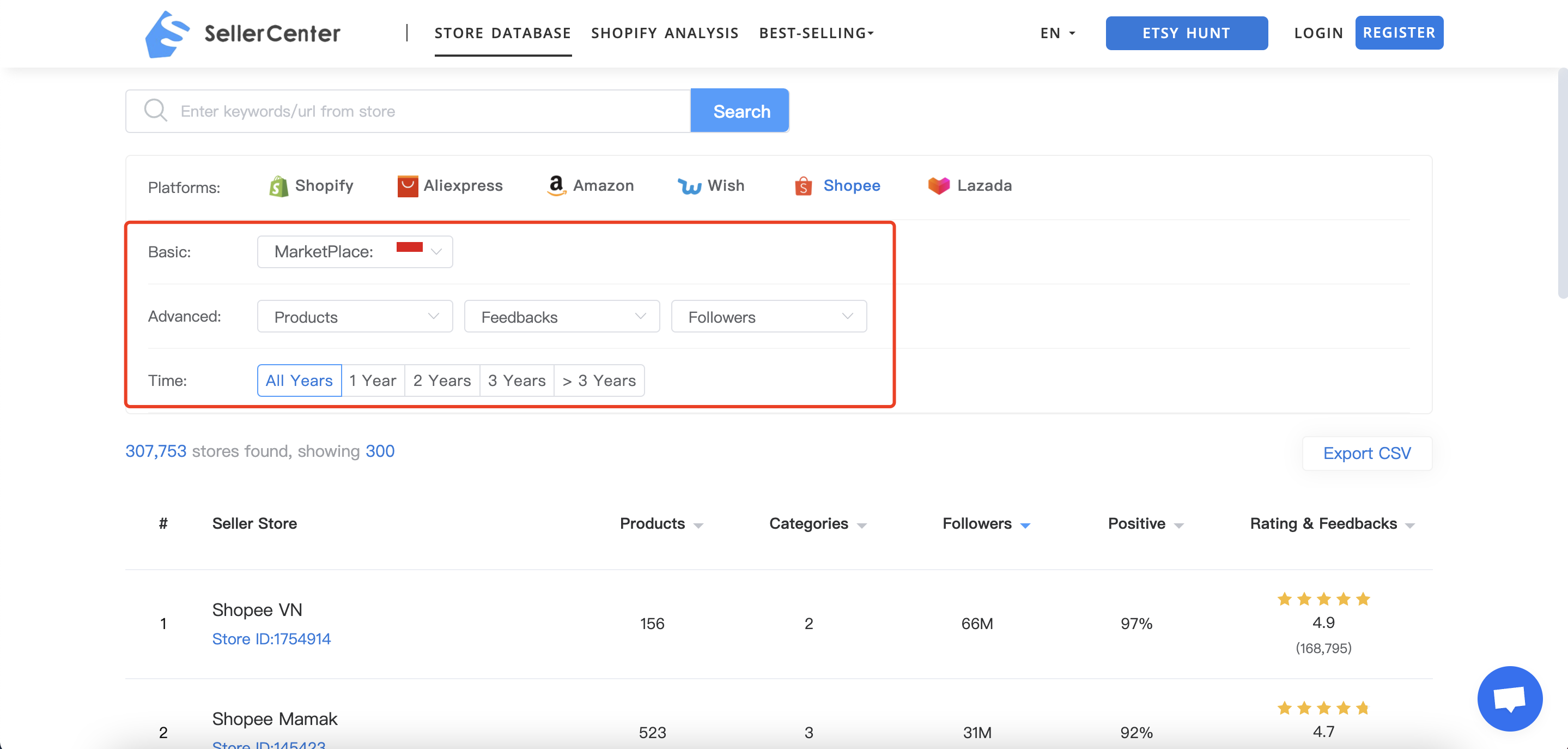 What Else Can You Learn From Shopee Best Sellers?
After an in-depth analysis of those best sellers on Shopee, we finally found 6 basic marketing methods.

🌟 Run campaigns
🌟 Use the Top Picks features
🌟 Nominate products for Flash Sale
🌟 Encourage purchase activities through Vouchers
🌟 Become a Shopee Preferred Seller
🌟 Choose a good shipping courier

For you, the next step is to know how to use them wisely.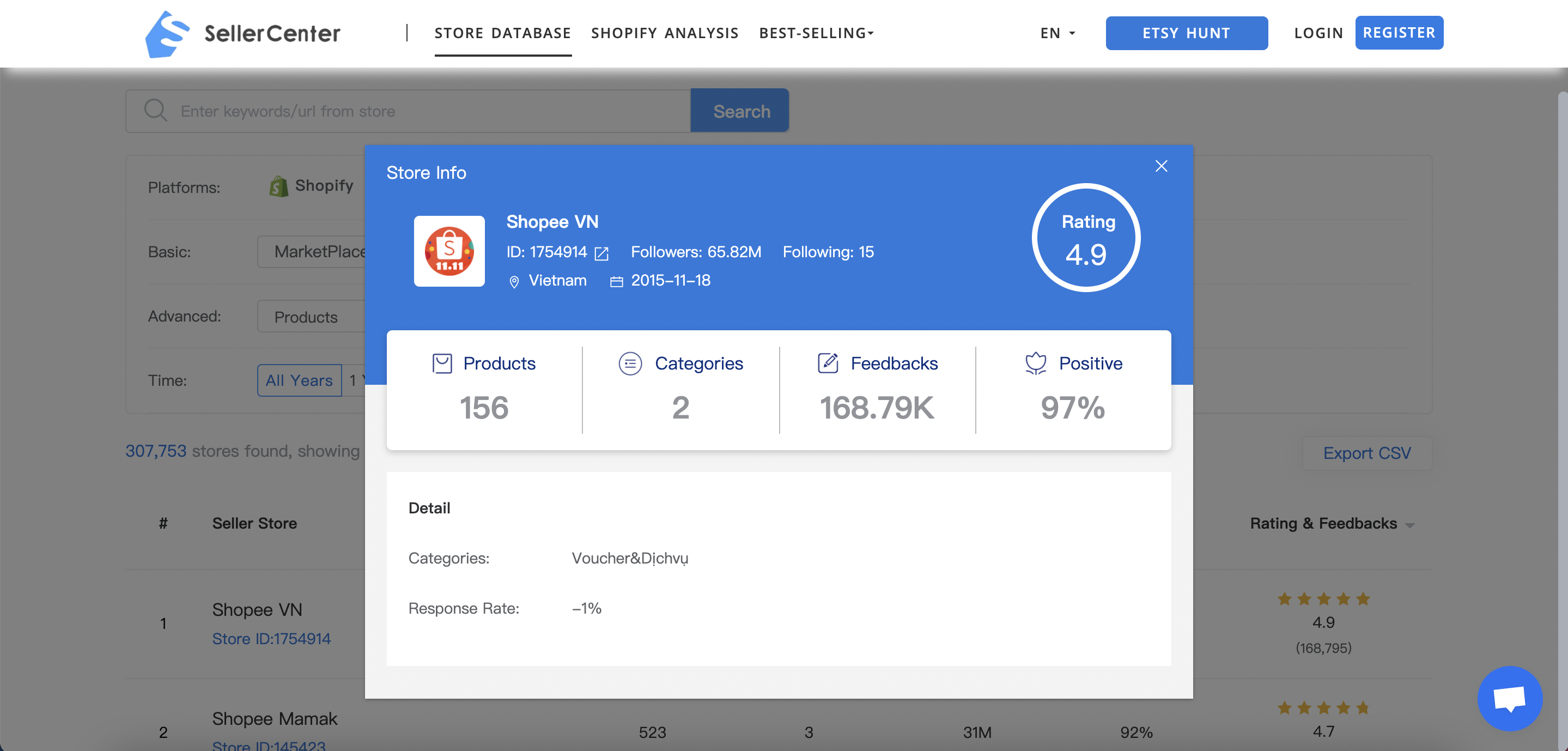 Need More?
Sit back comfortably, and read blogs.
Join SellerCenter to Explore Best Shopee Sellers
in Indonesia, Thailand, Malaysia, Taiwan, Philippines, Vietnam, Singapore, Brazil