BOOST BUSINESS BY INVESTIGATING BEST SHOPEE SELLER
---
The Reason to Conduct An Analysis of Best Shopee Seller
Shopee sellers are mainly distributed in Southeast Asia. It's a promising market with fierce competition. To secure a foothold on the platform, it's better to investigate the product strategies and selling activities of Shopee best sellers in different countries, to figure out which one is perfect for your marketing.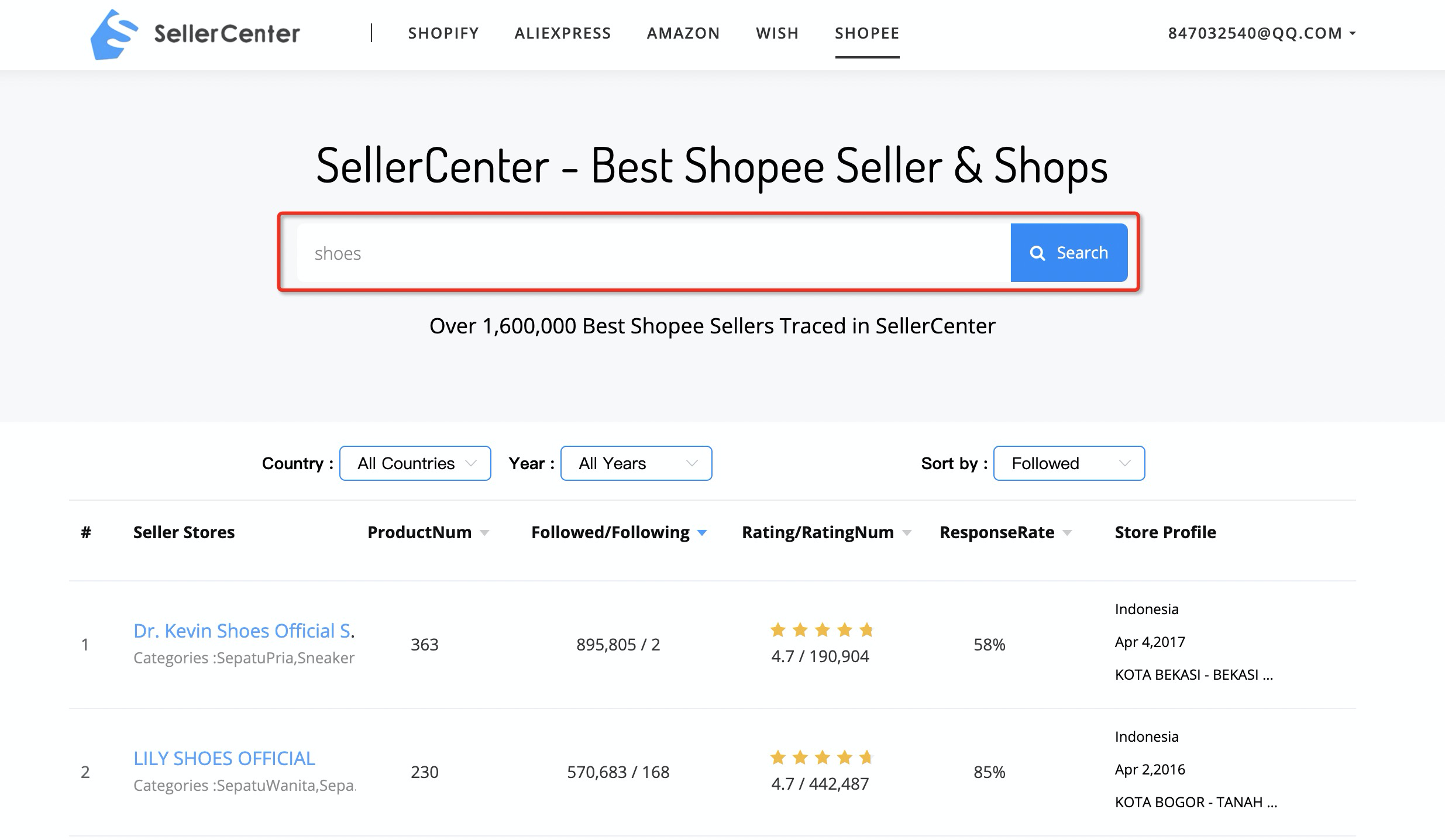 What Metrics on SellerCenter Best Shopee Sellers Care More?
SellerCenter gathering a whole list of best Shopee sellers as well as the analytic metrics regarding each one, such as store's name, address, niche industry it lies in, creation time & country, response rate, and the number of products & followers & reviews & star ratings.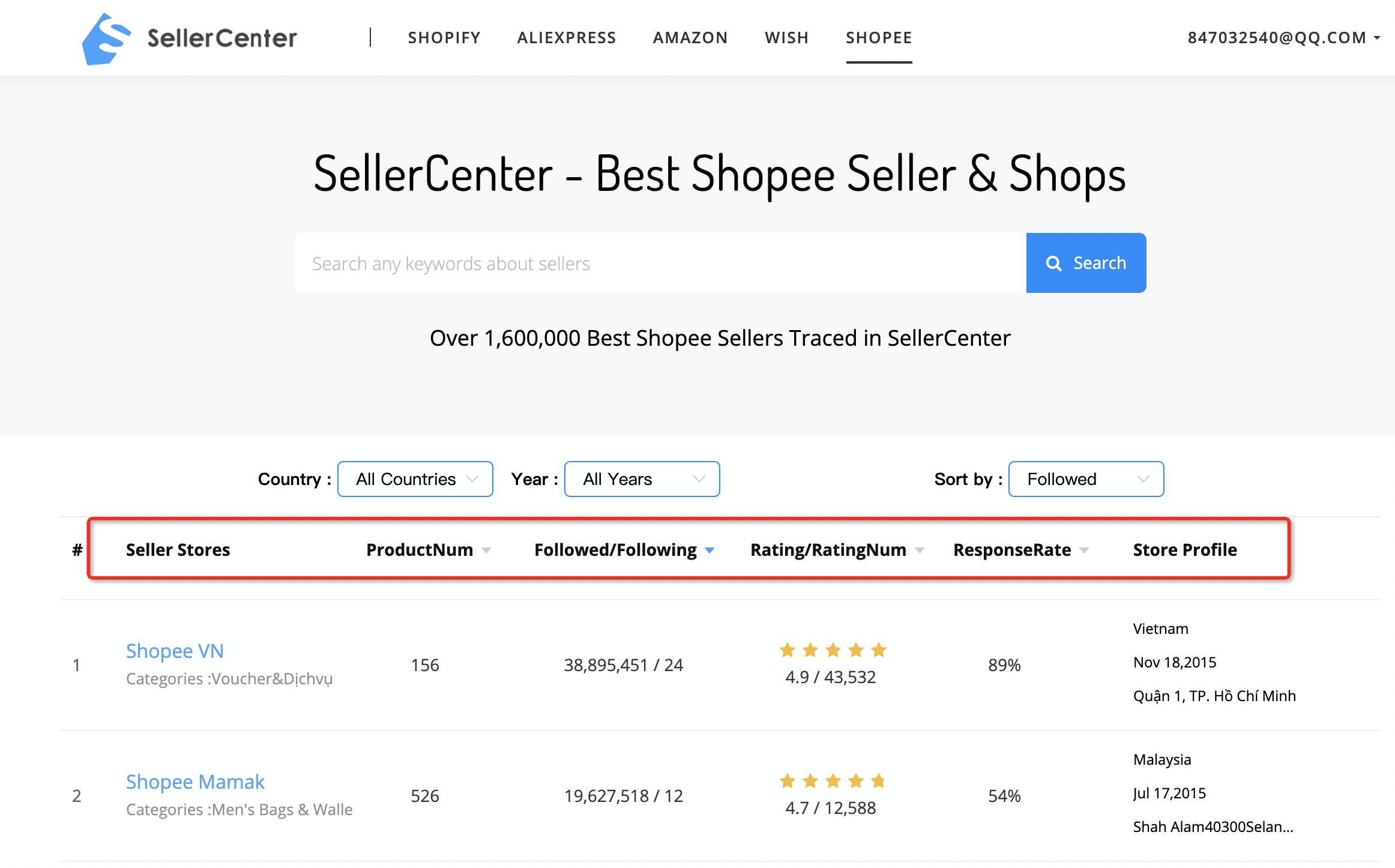 Tips on Boost Your Shopee Sales from Shopee Best Seller
To increase your Shopee sales, you not only need to drive traffic to your store but also need to enhance sales conversions. There are common successful tactics these best Shopee stores set: run campaigns, use the Top Picks features, nominate products for Flash sale, encourage purchase activities through vouchers……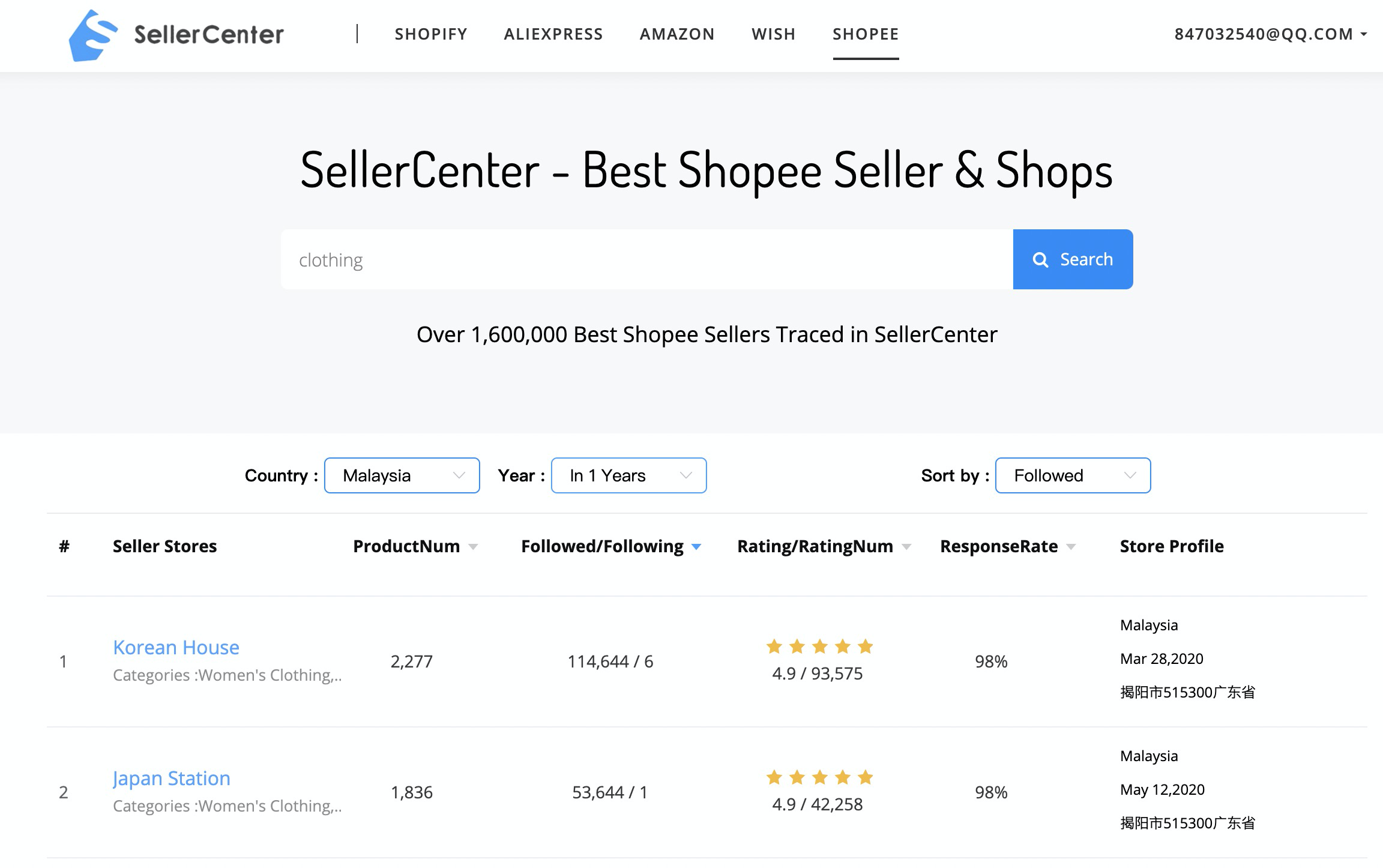 How to Find Best Shopee Sellers on SellerCenter?
For Shopee sellers, you can use keywords and advanced filter criteria to filter out your Shopee competitors on SellerCenter. So you can spy on and get inspiration from business strategies these best stores made. And SellerCenter, the platform, pointing to guide more Shopee merchants to find the perfect marketplace and marketing strategies.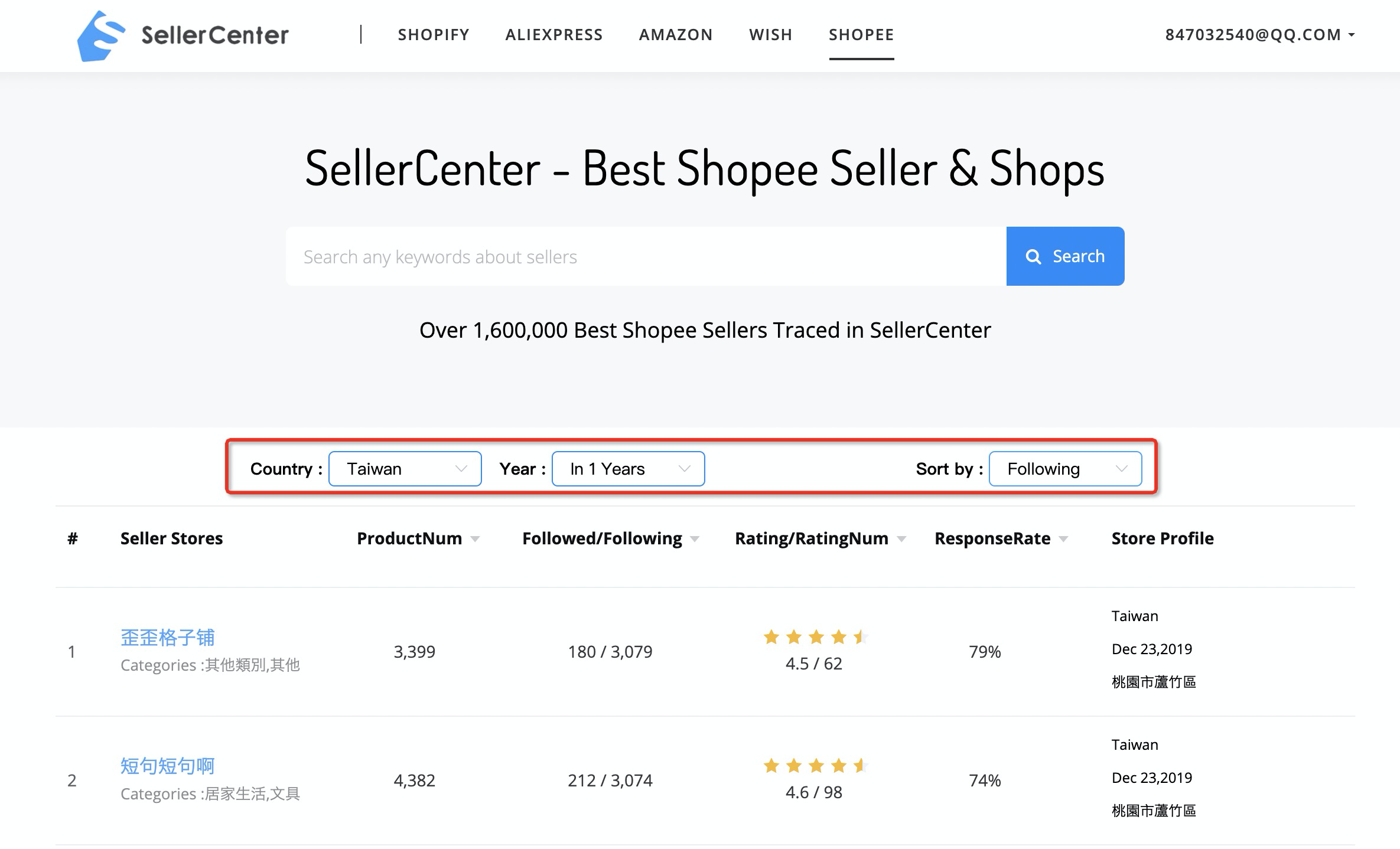 Find More Best Shopee Seller
---
Dig into the best Shopee seller & shops worldwide