How to Be a Seller in Shopee: Tutorial for Beginners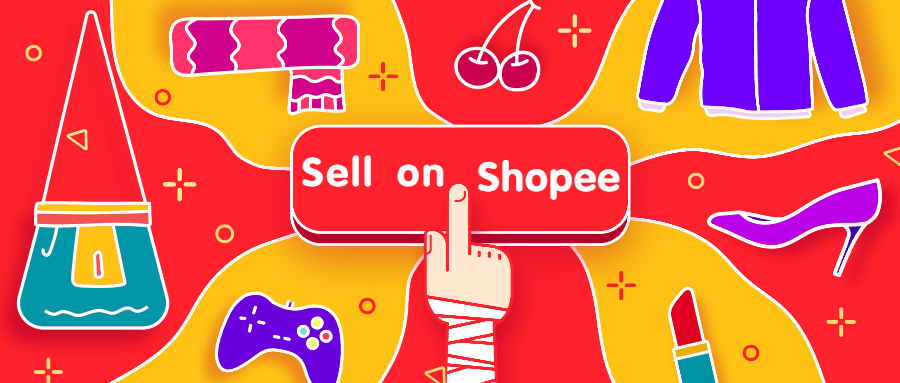 In the next two years, it is a great time to start selling on the Shopee. Why do we say that?
Now, Shopee is one of the leading go-to shopping platforms. Its main market, Southeast Asia, is one of the most active regions in the world for mobile internet users. There are 360 million Internet users, and most of them like to buy goods and services online. Notably, the e-commerce value in this region is expected to reach $ 300 billion in 2025.
Knowing the above, we believe you would want to clear your mind of how to be a seller in Shopee. Let's move on.
What are the Requirements to Be a Shopee Seller?
Anyone can sell on Shopee! You can be a local seller, a cross-border seller, or a reseller. One thing you must know is that Shopee provides some badges to Shopee sellers. Different badges correspond to different meanings, functions, and even capabilities as a shop. They can help to build a reputation and a reliable brand image.

Shopee Mall Sellers — When you register for the first time, you may be wondering what is Shopee Mall. According to Shopee, Shopee Mall sellers are limited to specific brand owners and authorized distributors. To distinguish other sellers, the store and listing of the Mall sellers will have the label of Mall or Shopee Mall. At the same time, Shopee Mall sellers are required to:
Follow a 100% authenticity policy
7-day or 15-day return/refund policy for all buyers
Provide free shipping for all buyers
Preferred Sellers — Becoming a preferred seller also has certain restrictions. If the store performance meets the standards, you can apply to become a Preferred Seller or Preferred+ Seller. As a preferred seller, you will enjoy special labels and other official functions. For example, allow buyers to redeem the rewarded Shopee coins, or enjoy extra Shopee-sponsored vouchers during big campaigns. There is no doubt that these will lead to an increase in search rankings and sales.
Overseas Sellers — As the name suggests, this usually refers to sellers who ship overseas. Buyers can usually identify overseas sellers by their shop name or shipping option.
No label Sellers — This means the sellers are customer-to-customer sellers. In Shopee, they can sell things as well as buy things.
How to Be a Seller in Shopee?
First of all, you have to create a Shopee account with your mobile phone number or email. Secondly, you need to complete your Shop Profile as required. Then, you can create your first product including the following information.
Basic Information

Product Name
Product Description

Appropriate Category ( There are three categories you can configure manually. )

Product attributes (mandatory and optional) (Products with accurate and detailed attributes will improve the visibility of your listing on search engines. )
Sales Information

Price
Stock
Product variations (optional)
Wholesale (optional)
Shipping Information

Product weight (kg)
Parcel size
Logistics channel (Different logistics providers may have different shipping fees or restrictions on parcel size and weight. )
Others

Pre-order or not (Pre-order means you need more time to ship. )
Condition of the product (new or used )
Parent SKU
Of course, this is only the first step to becoming a seller. From successfully getting the first order to increasing sales, much more needs to be done. Here, we give two suggestions:
Know how to find the best products to sell in Shopee
It is not advisable to blindly determine which country to sell in, which is the main category, and which products to list. We have to learn how to estimate profit margins through data analysis and judge the product life cycle. Try to find inspiration by answering the following questions.
What are the key categories of your target country?
What is the price range of the second and third categories?
What are the sales and profits of competing stores in the past three months?
What is your profit margin?
Does it violate the Shopee policies?
Does the product meet consumer demand?
The first question is to determine the direction of your shop. Consumer electronics, home furnishing, beauty, health care, child, clothing, or fitness equipment? Shopee mainly serves the buyers from Southeast Asia and Taiwan, China. You should collect and analyze the latest sales statistics of your target countries as soon as possible.
The second to fourth questions are to help you estimate profit margins. After several years of sharp growth, many categories have become crowded with a large number of sellers. Making money seems not so easy. The right way is to find Shopee best sellers and obtain valuable data. Fortunately, you can achieve this by searching on Shopee or seller spy tools.
The fifth question is to ensure that your product meets the requirements of the platform. Click Shopee Seller Education Hub, you will have access to the Prohibited and Restricted Items Policy.
The sixth question is the most essential factor. Popular keywords often indicate the real search intent of consumers. So, the next step is clear— to look for your right keywords. There are 5 ways for Shopee sellers.
Best-selling product titles of your categories,
Shopee weekly reports,
Shopee University's monthly recommended keyword list,
Related search terms,
and your advertising keywords.
Know how to become a successful Shopee seller
As a social-first, mobile-centric marketplace, Shopee has become a regional retail powerhouse. Correspondingly, Shopee sellers need to cater for this. Two tips to share with you.
(1) Follow rules and gain trust.
Trust is the foundation of store profitability. Every order is to accumulate trust for your shop. If this trust is transformed into data, it is the Shop Rating, Chat Response Rate, Late Shipment Rate (LSR), and Non-Fulfillment Rate (NFR). You should pay attention to these performance criteria and try to be selected as a Shopee Preferred Seller.
(2) Leverage big campaigns and off-site marketing.
Expanding store exposure is an effective way to promote sales. On the one hand, you need to spend time optimizing the product listings, on the other hand, you need to make effective use of promotional tools.
FAQ
In addition, below we have listed some frequently asked questions.
In which countries is Shopee available?
Shopee is available in Singapore (Shopee.sg), Indonesia (Shopee.co.id), Malaysia (Shopee.com.my), Philippines (Shopee.ph), Thailand (Shopee.co.th), Vietnam (Shopee.vn), Taiwan (Shopee.tw), Brazil (shopee.com.br), Mexico (shopee.com.mx), Colombia (shopee.com.co) and Chile (shopee.cl).
How much does it cost to sell on Shopee?
For all local sellers, 0% registration fee and 0% listing fee. When a completed order is made, there will be an additional service fee. It differs, depending on which country and service you choose. For example, in Malaysia, you would hear Transaction Fee, Commission Fee, Seller Wallet High-Frequency Withdrawal Fee, Marketing Programme Service Fee.
What can you sell on Shopee?
It depends on which country you sell in Shopee. As an example, Shopee Sellers in Malaysia are required to ensure that the products listed on the Shopee platform abide by the rules and regulations imposed by the Malaysian government at all times including the prohibition on the sales of any tobacco products online.
Closing Word
In a nutshell, it is easy to start selling on Shopee. But the challenge is how to operate. Moreover, a small number of Shopee sellers know how to refine operations. If you know more than others, it will be easier to maximize sales. As a new seller, a prime tip is to start from the above suggestions and explore more ways to manage your Shopee store. We wish you all the best!