#1-Top Shopify Stores Spy Tool
Stores Covers Shopify, Aliexpress, Amazon, Wish, Shopee, Lazada...
Track your competitors and spy on their marketing strategies.
Get Started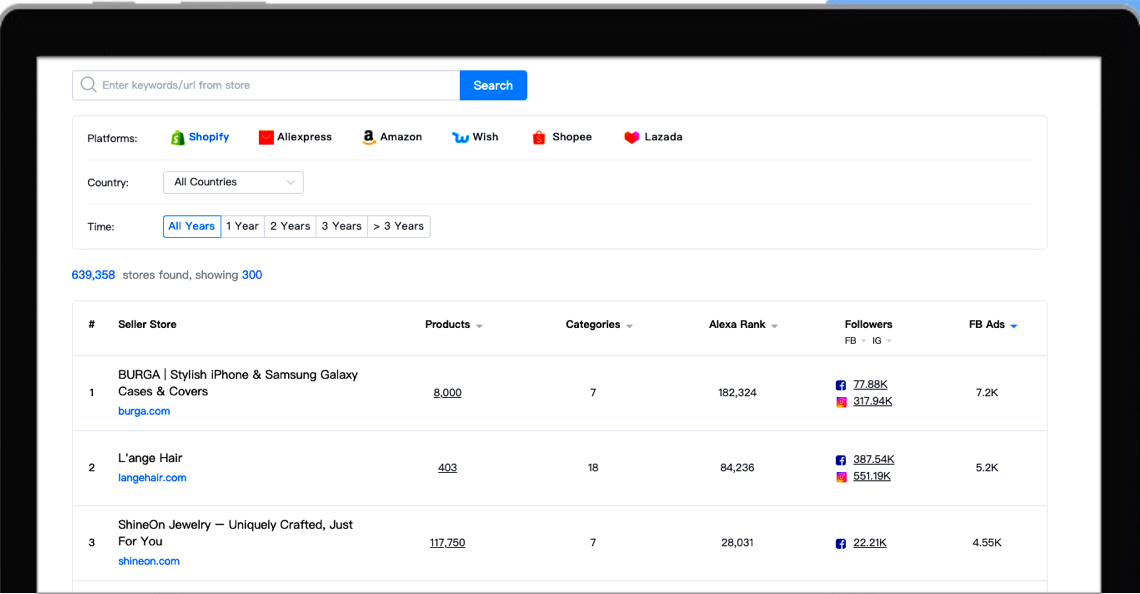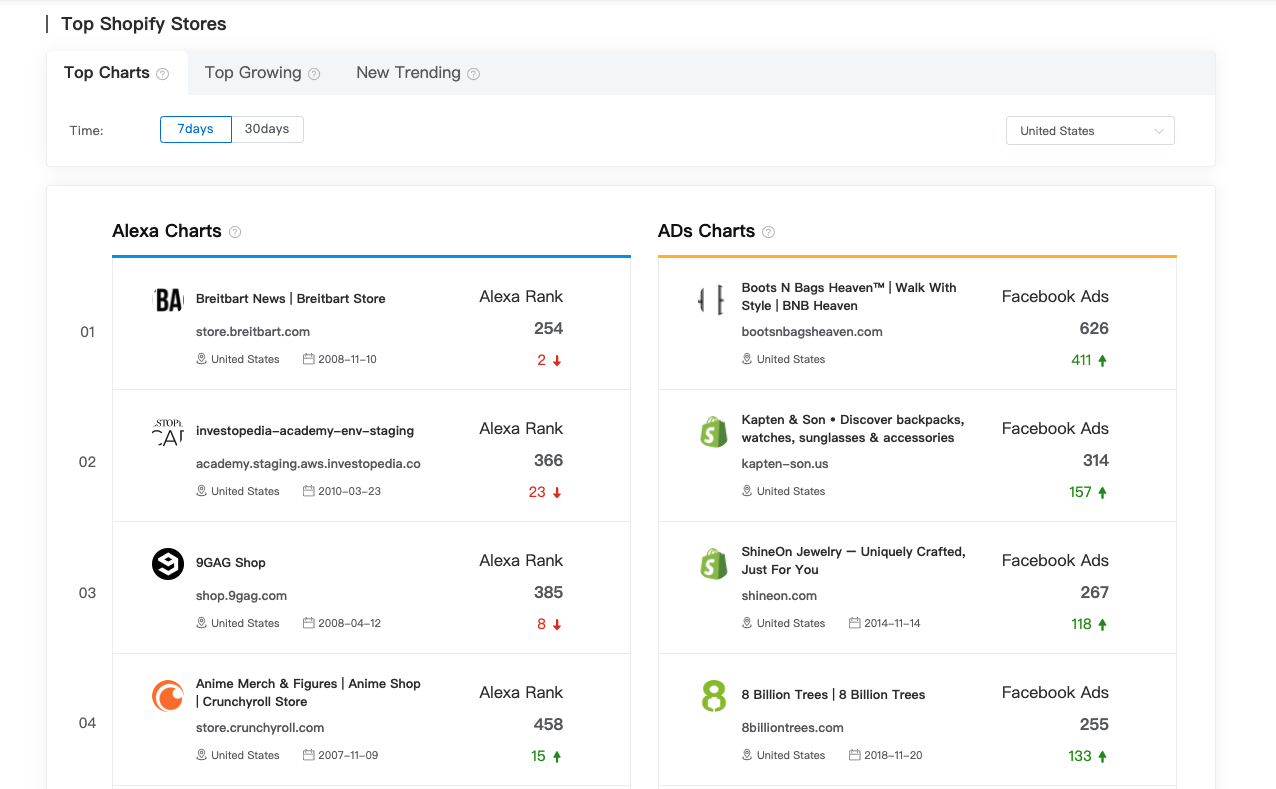 Find the Best Shopify Stores with Traffic & Ad Performance
SellerCenter supports 60w+ Shopify seller store data analysis. You can filter out the best Shopify store you want based on product conditions, traffic rankings, social data, and the number of advertisements, from which you can discover market trends and learn high-quality operation methods .
Top Shopify stores
Find Winning Products in the AliExpress Database to Dropship or Sell Online
The world's largest supplier website, combined with the number of followers and the positive rate, you can easily screen out high-quality suppliers and find the products with the most opportunity to obtain greater profits.
AliExpress best sellers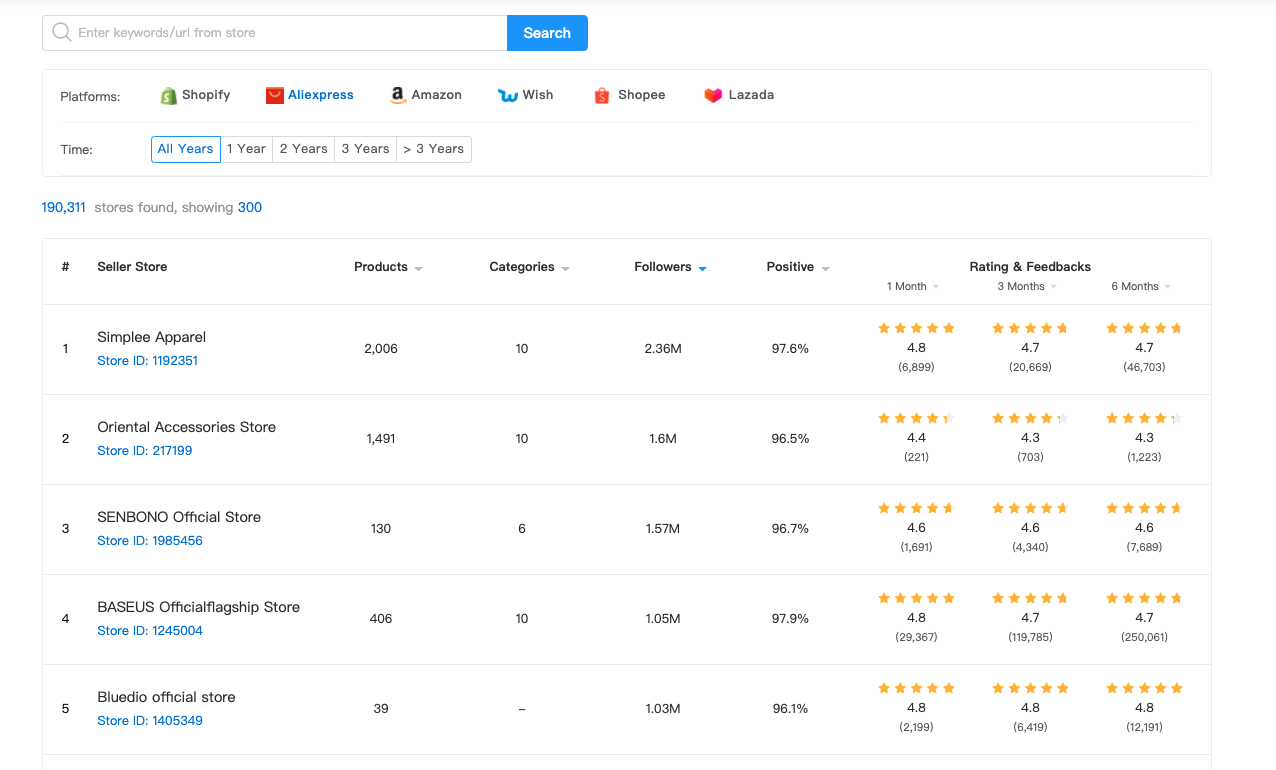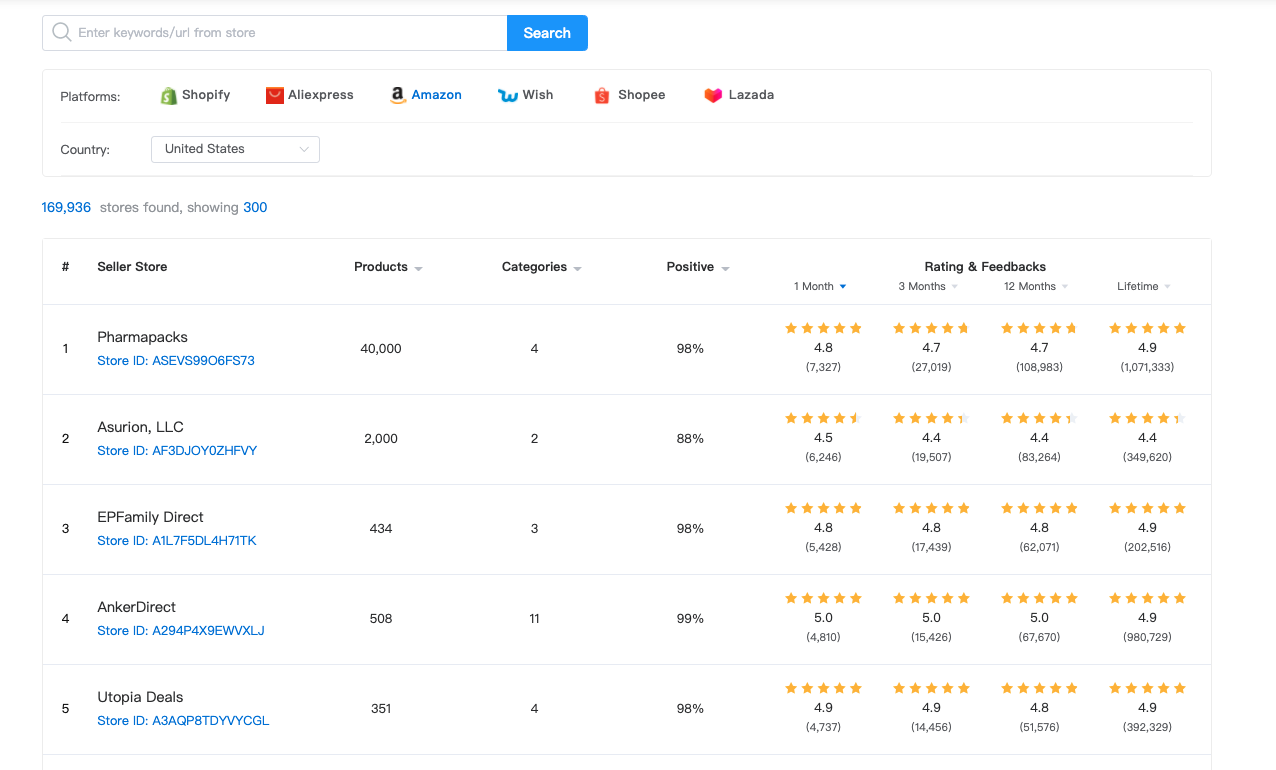 Convenient Amazon Store Search, Quickly Locate the Target Store
Explore a larger potential market on Amazon, whether it is an Amazon seller or a Shopify seller, where you can find the inspiration of the world's largest e-commerce platform and discover the different sides of high-quality stores.
Amazon Top Sellers
Discover the Needs of High-Quality Mobile
Clients in Wish's Store Data
As the largest mobile shopping platform in North America, WISH's product trends are determined by the interests of consumers. Here, you may find business opportunities in the young American market.
Wish Best Sellers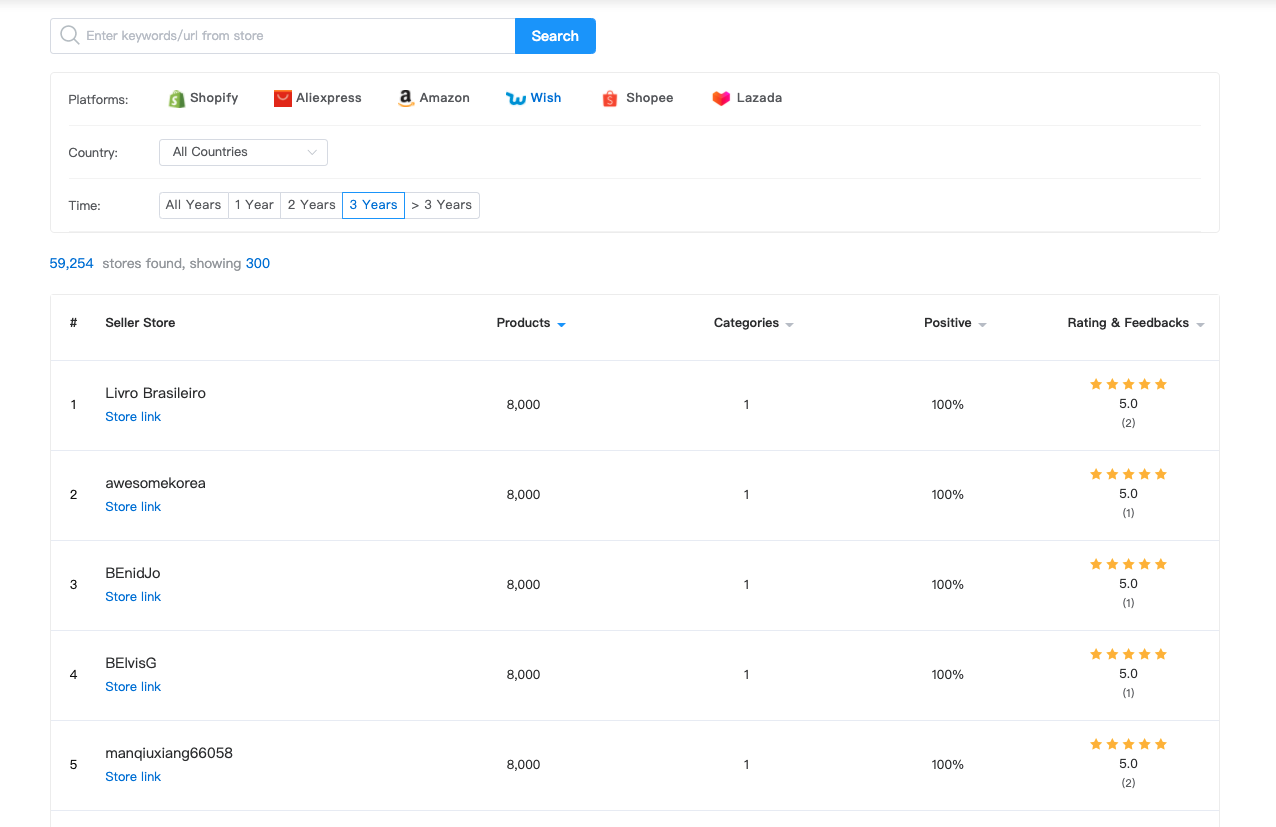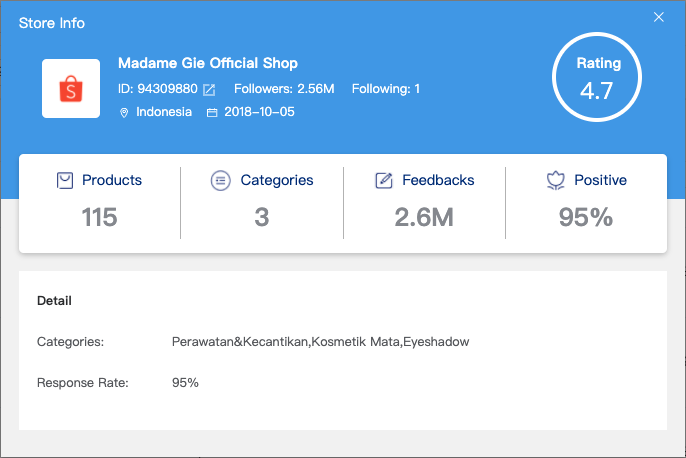 Find the market secrets of Southeast Asian e-commerce on Shopee
240w+ Shopee store data, full coverage of 8 major sites. Massive data helps you easy to check the social situation of the store, you can track your competitors and spy on their marketing strategies.
Best Shopee sellers
Exploring Southeast Asian market trends, Lazada store data is equally important
Whether it's an old store or a new store, you also can quickly check the store situation, master the Southeast Asian store strategy, and product selection ideas.
Lazada Top sellers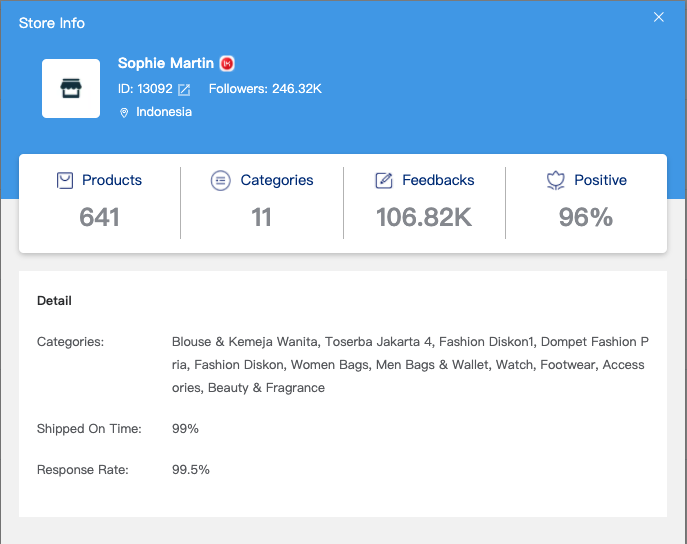 Insight into top stores & Discover business opportunities
---
Get insight into best stores for Shopify & AliExpress & Amazon & Wish & Shopee & Lazada