Feature
How to Find Your Next Winning Product with WalmartHunt?
Download the Walmart browser extension, visit Walmart.com, and discover the most profitable product ideas that resonate with your niche and resources.
Find your Walmart competitors. Validate product ideas.
WalmartHunt populates the search results you are viewing to provide a summary of real-time product information. This will help you quickly find out your competitors at Walmart.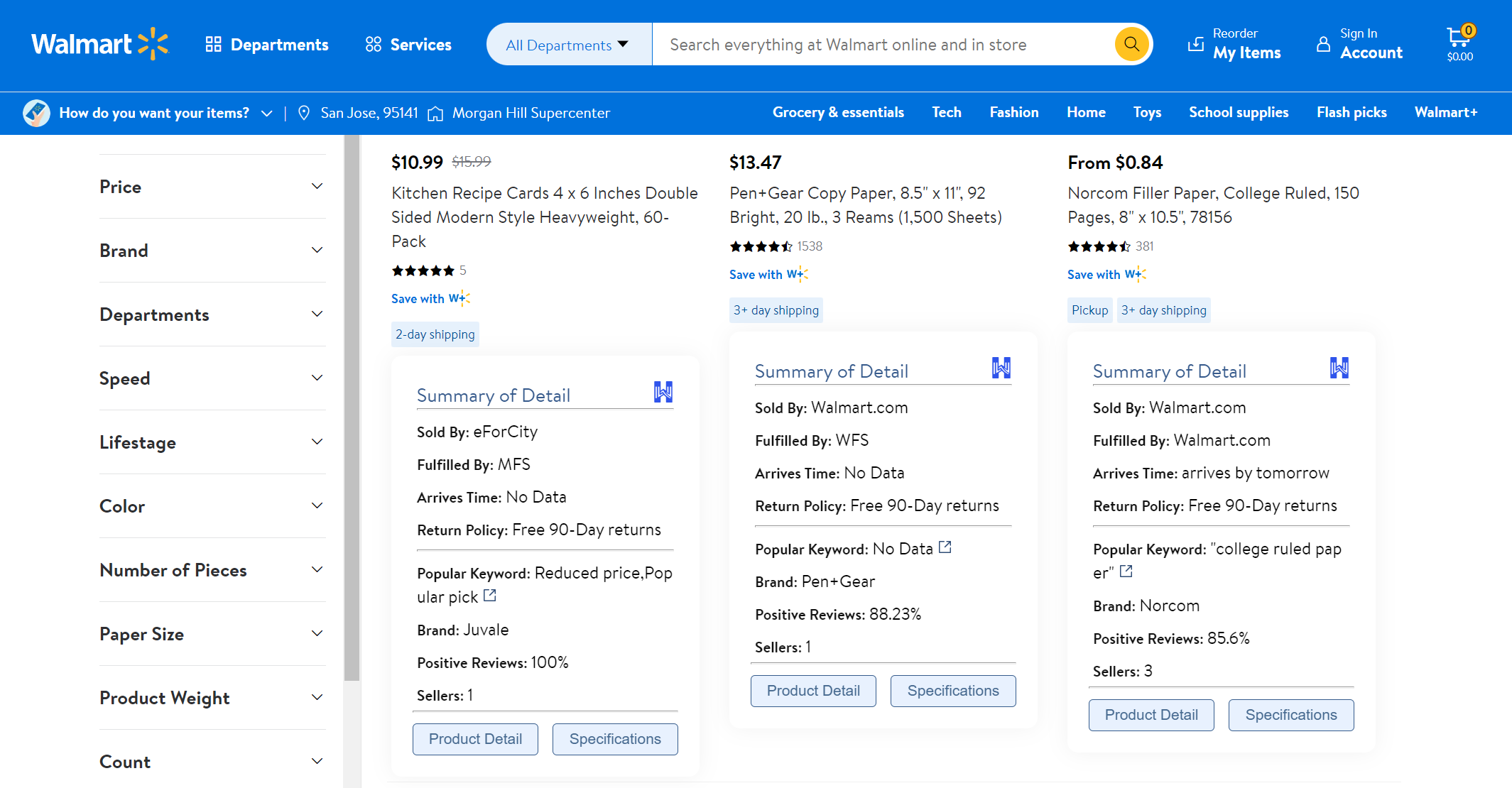 Evaluate the potential profitability. Find out product potential.
When you visit on Walmart.com, WalmartHunt helps you spy on category best sellers, buy box winners, and compare items in search results, quickly validate product demand.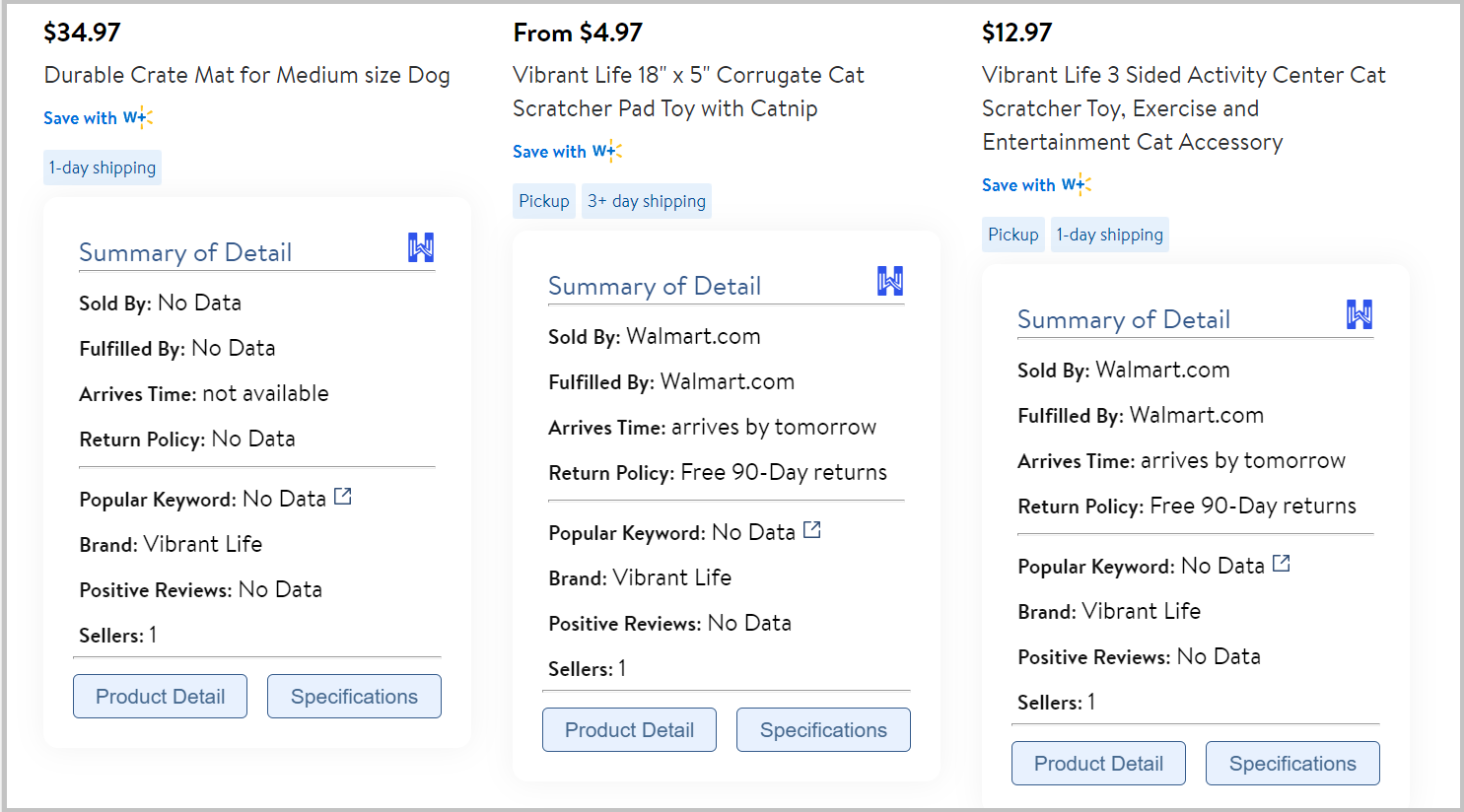 Get Extension for Your Walmart Business Now!
Backed by data from millions of top stores and products, SellerCenter assists you in making faster and more informed product sourcing decisions across multiple markets. You'll get everything you need to assess product demand, pricing and profitability.