How to Sell on Shopify (2021 Guide) – SellerCenter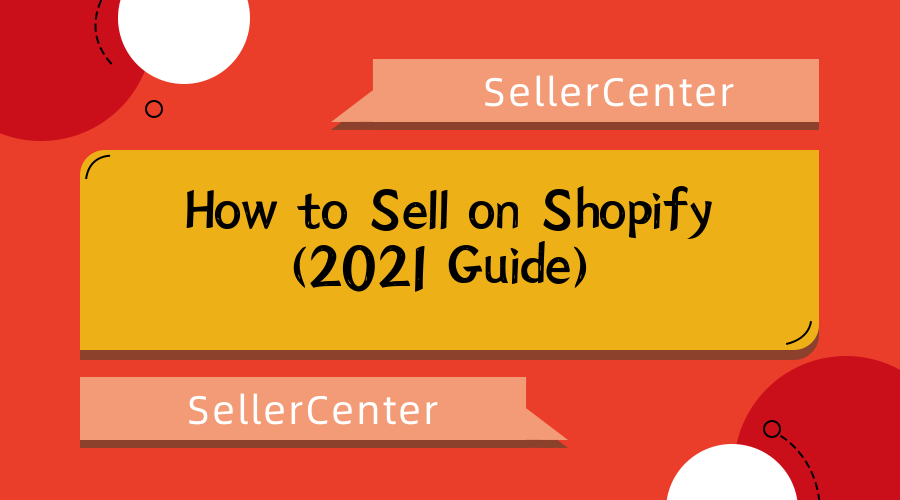 When one thinks of the world's e-commerce giants, centralised e-commerce platforms such as Amazon, Alibaba, Jingdong and Jindo usually come to mind, each of which is a vast digital business empire.But Shopify, founded in 2004, has created a completely decentralised e-commerce infrastructure where over one million distributors, retailers and brands are concentrated. As of this writing, Shopify's market capitalisation has exceeded US$140 billion. Shopify, is becoming a nascent force stirring up the global e-commerce retail industry.
Shopify Overview
What is Shopify?
Shopify is one of the world's top one-stop e-commerce SaaS platforms. Founded by Tobias Luke, the Canadian e-commerce software developer, based in Canada's capital city of Ottawa, is suitable for cross-border e-commerce merchants to build standalone sites, where users pay a fee to build their own online shops on the platform using a variety of themes/templates. Shopify is a platform that allows sellers to manage their own online shop, for merchants without a code base, to build a stand-alone website in a short period of time and then promote their Shopify shop through social marketing (Facebook, Instagram, Twitter, etc.), Google and SEO optimization to get customer orders.
Why Shopify?
Mastering customer data to create private domain traffic for secondary marketing
Customisable branded shop
No platform commission
No pressure on capital, reducing costs
Avoid the constraints of platform rules
Increase the price of your products through branding and shop assignment
Customers cannot choose cheaper, higher ranked and better rated merchants through direct price comparisons as they can on the platform
No own traffic, need to cooperate with Facebook, Google and other media to attract traffic
No platform logistics support such as FBA
Shopify Pricing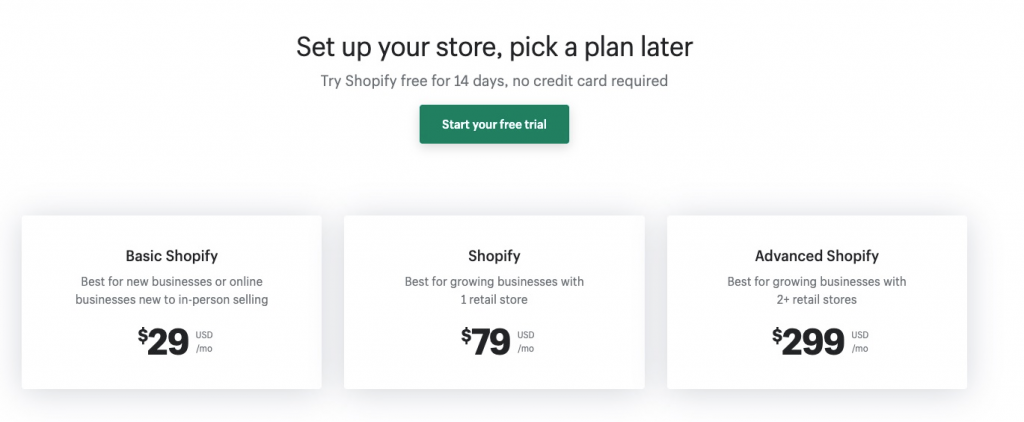 How to Sell on Shopify?
Product Research
Shopify is all about product selection and the product is the soul of every independent site. If you want to get twice as much done on an independent site, the product is the foundation. Many people are not clear enough about the importance of product selection and do not yet realise the importance of product selection on an independent site. I'm here to simply explain, you the same amount of advertising money, to different products to advertise, there will be different ROI. in order to make the subsequent promotion effect is better, the selection of products can not be sloppy.
We can use FindNiche, a tool that allows you to find potential items, hot items or cold items that you want, by combining them under certain filters (e.g. recently shelved, good 7-day order volume, low number of competing sellers), which definitely saves you a lot of time when selecting items to focus on other businesses.
When choosing a supplier, the vast majority of items can be found on AliExpress.
Create an Account and Add a Domain
Before applying for an independent site, we need to prepare a domain name, this is the URL of our future web page that will jump to the shop, we can make a domain name purchase at this website: https://www.alibabacloud.com/domain
Create an Shopify Account: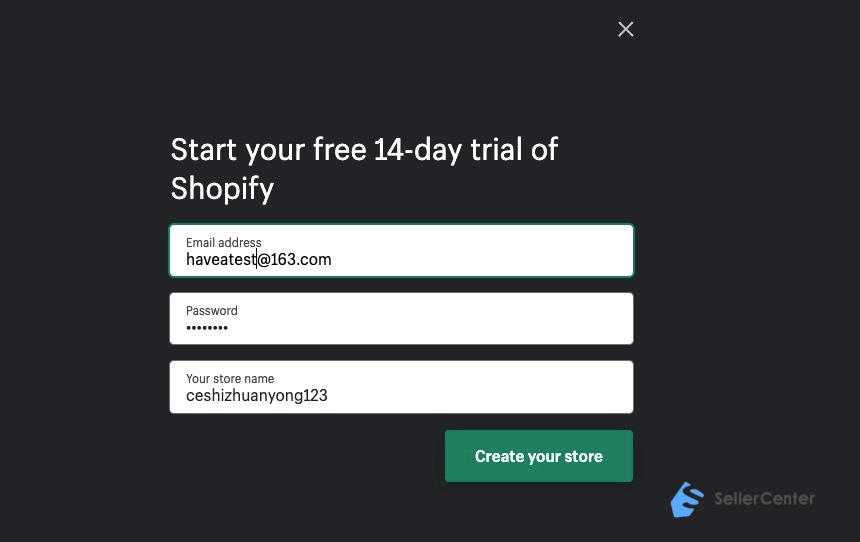 Enter the information for paid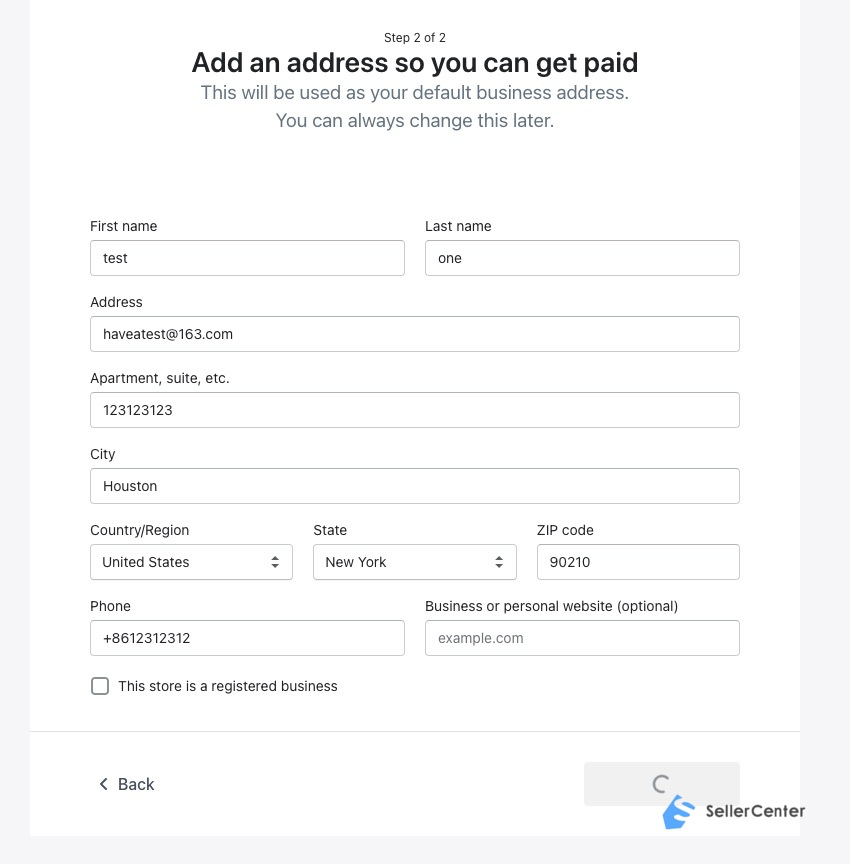 Add the domain we register

Select a Theme
Theme is our shop decoration template, the design style of our website (such as navigation bar, product page style, etc.), can be imported by one click or pay for the Theme you think looks good.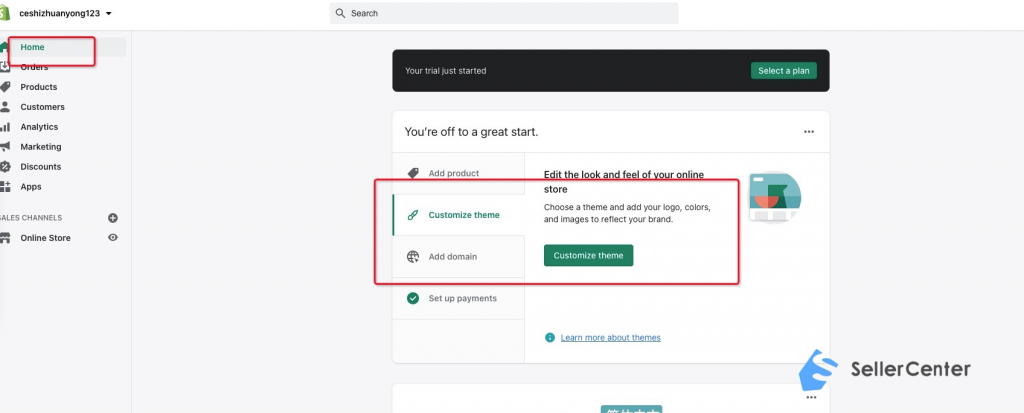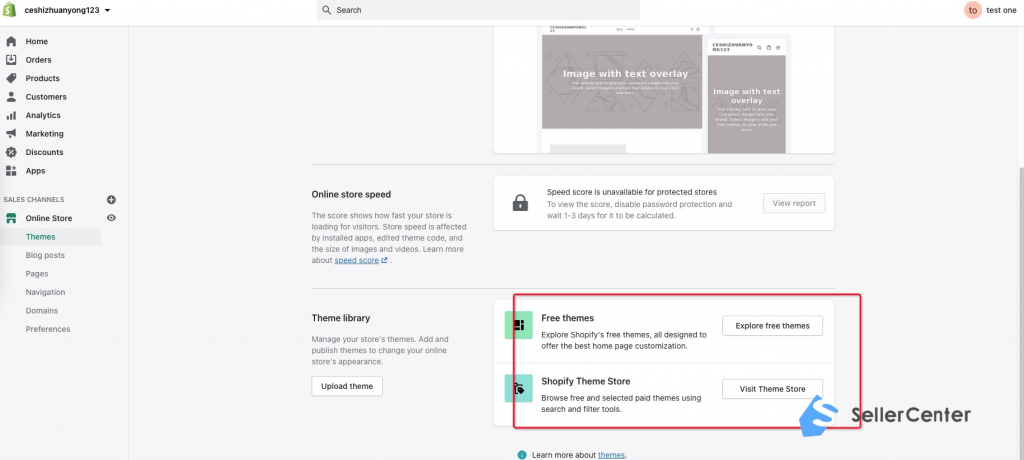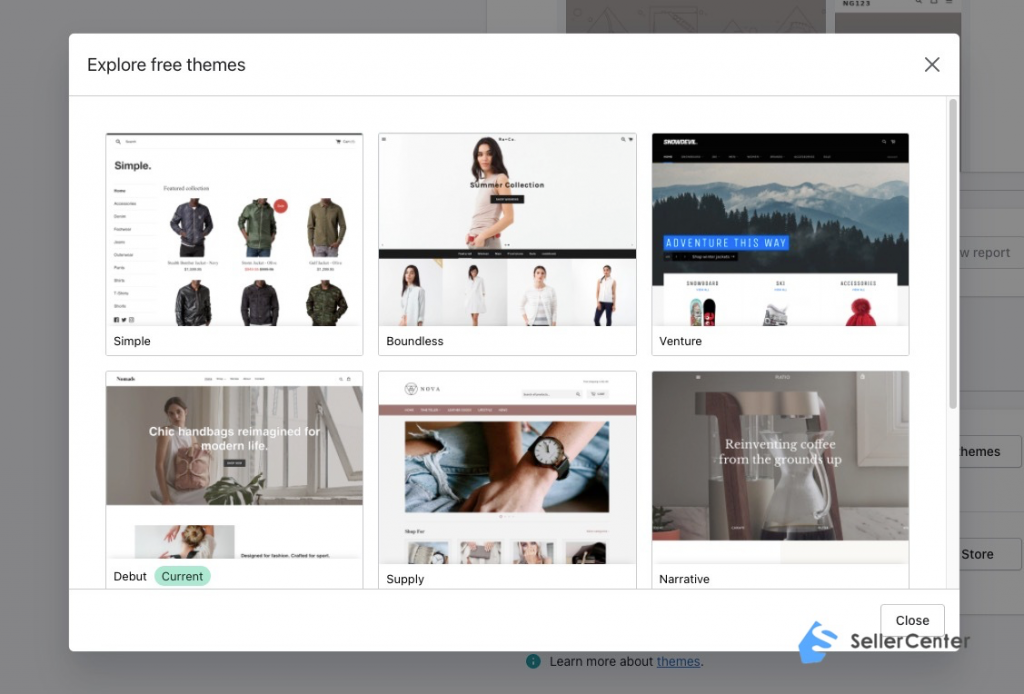 Upload Product
Once we have selected our products, we need to upload our products, here we can use other tools to import them with one click, or we can set up the product information manually.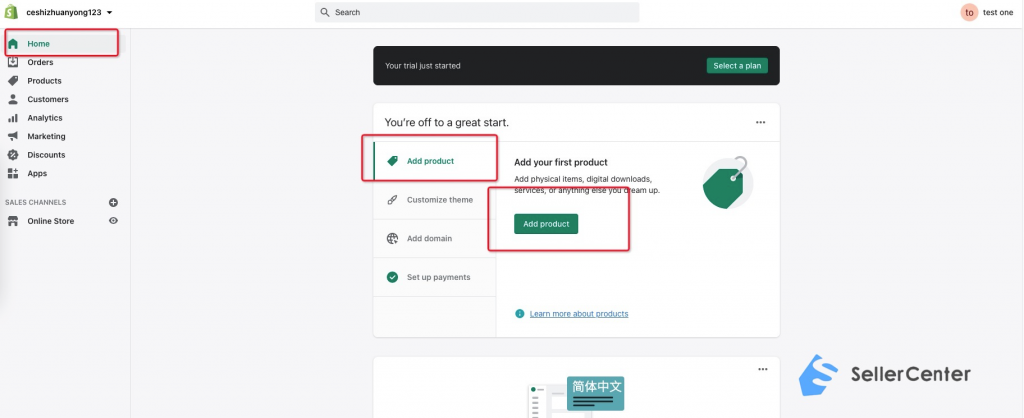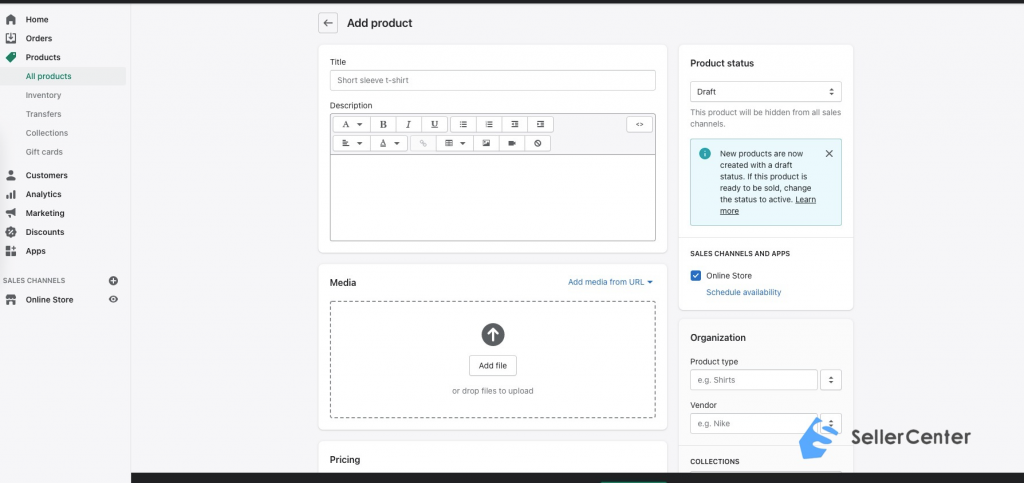 Drive Traffic to Your Shopify
Shopify's initial lead generation channels can be divided into advertising, social media marketing and SEO, with paid advertising being the most common method of lead generation in China, as it is more straightforward, quick and easy to use than other lead generation methods.
Research competitors to drive traffic
Free Forum Leads
Free Pinterest Leads
Facebook Ads
Google Ads
Reddit Ads
Quora Ads
Other ad lead generation
Research Competitors, Top Shopify Stores
With SellerCenter, we can see the various Shopify shops, through the different sorting, we can find those shops with more followers, Alexa ranking high (high traffic), we can have a glance at the number of products, the number of categories, at the same time, in learning the product strategy of high traffic shops, we can also learn its design style, take the strengths to complement the weaknesses, to create a unique characteristics of the Shopify shop.
Concluding remarks
By simply learning the process of Shopify, you must be eager to try. Your heart is not as good as action. Go and build your own Shopify.