Why do Top Shopify Stores keep On Top? What Marketing Strategies They Take?
The competition in e-commerce is fierce. In Shopify, as well. There is even a saying that "shops that are more unique and irreplaceable for users can be successful". So many Shopify owners are eager to figure out how to stand out from the competition and take a step ahead of competitors. That's why many Shopify spy tools like SellerCenter come in handy. It helps Shopify owners monitoring the operation of those top Shopify stores and their competitors in its niche industry.
So We will focus on the reason why those top Shopify stores keep on top and the marketing strategies they take.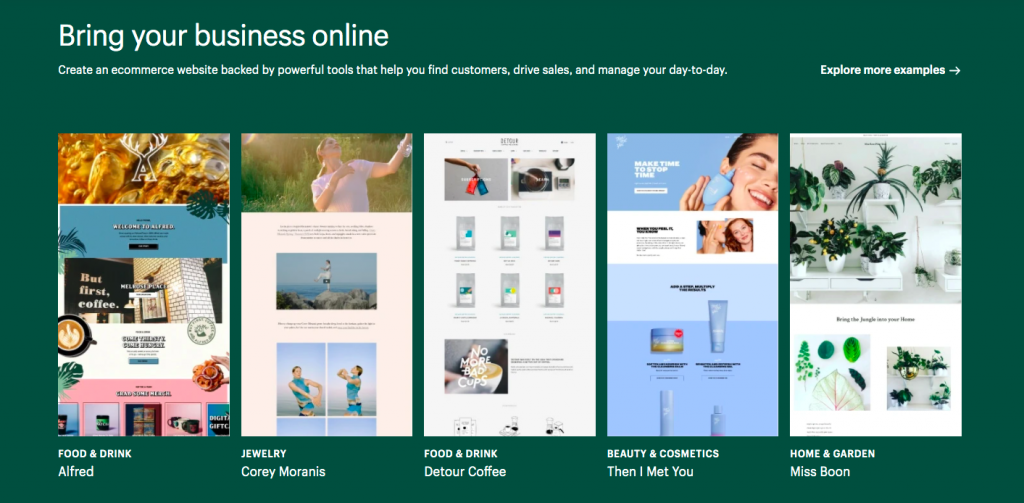 Eden Cheng
Marketing director & co-founder of WeInvoice
Based on personal experience, there are a number of reasons why many Shopify stores don't perform well and struggle to match the level of performance that the top stores have. This is because the top stores are maintaining a level of quality standards that sustains their growth moving forward.
For instance, one thing they have in common is that they offer excellent customer experiences. Much like in physical businesses, poor customer service, slow responses, and untidy selling spaces can turn away potential customers. This also applies to websites, as nobody wants to be greeted by poorly-timed popups, or slow loading webpages. These sites always maintain good web design, high-quality product images, accurate product descriptions, and in some cases, even video product reviews. This encourages trust with customers and gives them the confidence to make a purchase.
Another reason is the lack of any hidden or extra costs. Many shoppers often turn away if they end up being surprised by extra shipping costs for example. However, these top stores always ensure that they offer clear prices and free shipping to avoid any complications when the customer is checking out. Most of these stores also implement solid email marketing and outreach to customers which helps their customers stay updated on new products, sales, and discounts, which keeps them coming back.
Omer Riaz
CEO of Urtasker
It is very important to keep your e-Commerce store unique to stay ahead of the competition. Shopify apps provide an opportunity to add a useful extra feature to your website which certainly provides an edge over the competition by increasing your marketing capabilities. Along with having high-quality products to sell, it is important how you display your product which includes, but is not limited to, landing page content, including images, videos, etc. Also, it is important to provide a better user experience via responsive design, a swift page load speed and mobile-friendly optimization. The checkout option should be easy and streamlined, which includes providing various payment and shipping options.
Following are the inspirations I obtained from these shops:
①UX/UI Design for their target customers
②Running campaigns/Sales offers on special events like (Christmas, Black Friday ester etc.) and updating the website content accordingly (Banners and website content)
③How well they have prioritized SEO.
④Digital marketing Strategies (Email marketing and influencers marketing)
⑤Blog/Article Content
Nishank Khanna
CMO of Clarify Capital
For those top Shopify Stores, what do you think is the reason for their success?
They're able to deliver products to customers that aren't easily found elsewhere. Because of this, consumers return for products that are unique and special.
Miranda
Co-Founder of VinPit
In e-commerce, if your objective is not to dominate, you probably won't last long. There's a cut-throat competition among online retailers, and you have to be equally cut-throat to sustain.
The statement "shops that are unique and irreplaceable for users can be successful" makes it clear that creating a great customer experience will help you sustain in the long run. Simply put, the unique experience helps to make your customer happy; the happier the customer is, the longer it will stay with your brand.
Shopify, which is the most sought e-commerce platform, has got a few top players who continue to maintain their position. Below listed are the reasons that we think have contributed to their success :
-Offering best-in-class customer experience
-Having a brand value and strong presence on social media platforms.
-Having risk-free payment options
-Top-notch customer service
- Solutions for cart abandonment such as email re-marketing and web push notifications
The inspiration we draw from these top players is that there's no need to make your website magically beautiful if you can't afford to. Average websites also perform well. All you need is to start with something standard, start selling your product, track everything you do and optimize from there.
Stacy Caprio
Marketing, AcneScar..org
One way the top Shopify stores stay as top performers is they have high-quality products and service which keep their customers coming back. I'm sure you've seen or ordered those drop-ship low-quality Chinese products from a Facebook ad or other online source before at some point, and you are overly disappointed when the product not only takes 4 weeks to arrive, but it is wrapped in cheap plastic and horrible quality. The top Shopify stores represent the opposite of this with fast shipping, high-quality products and top customer service so customers want to keep returning.
Tariehk Geter
Co-founder of OSI Affiliate Software
As a marketer or online business owner who uses Shopify, you will probably have many other Shopify competitors that will be aiming for the first spaces in search results. There are many strategies most marketers use to beat these Google competitors (e.g. using a target inventory checker to see prices and stocks in other stores or using a Shopify domain search before creating the store), but they can only do so much.
①start with Conventional SEO Practices
Before you start getting into more advanced marketing practices, you first need to make sure that all the conventional SEO techniques have been applied to your Shopify store. For example, proper keyword research is the foundation of any successful marketing campaign, so you need to make sure to determine the keywords you will be using and include them on the site already.
Make your online store navigation easy with a user-friendly design and numerous internal links. Build your backlink profile with guest blogging to improve your store's authority and improve its rankings this way. Work on the SEO for your visuals such as alt tags for your images. And, of course, write the metadata for your web pages.
②Enhance Your Customer Experience
Once all the conventional SEO is in place, you need to think about your user experience. Enhancing the customer experience will improve your customer satisfaction rate which can indirectly lead to more positive reviews and more new customers.
To improve your user-customer experience, start using email marketing to create personalized offers for existing and potential customers. Send out bonuses and gift cards, notify subscribers about sales, and so on. In addition to that, make the checkout process on your website easier by simplifying the steps your customer needs to go through. Also, offer multiple payments, shipping, and delivery options to reduce your cart abandonment rate.
Tim Haldorsson
Working for Reborn Studio AB
After working for Google's advertising support for 2 years then I learned that the most successful Shopify stores all have super-engaged followers that believed in the mission of the company, this can be sustainability or solving an important problem.
With the high costs to advertise on Google and Facebook than the way to become a top store today is to make sure that your followers re-share your social media posts and tell their friends about your brand.
In order to get these followers, sustainable brands are getting more followers and more media buzz, "If you want to start a brand today make sure you are a part of the solution to the world's problem. Not part of the problem". If you have any questions about digital marketing, you can learn more about how Tim at Lunar Strategy approaches digital marketing.